15 May 2020
Free online home exercises for those with long term medical conditions and chronic pain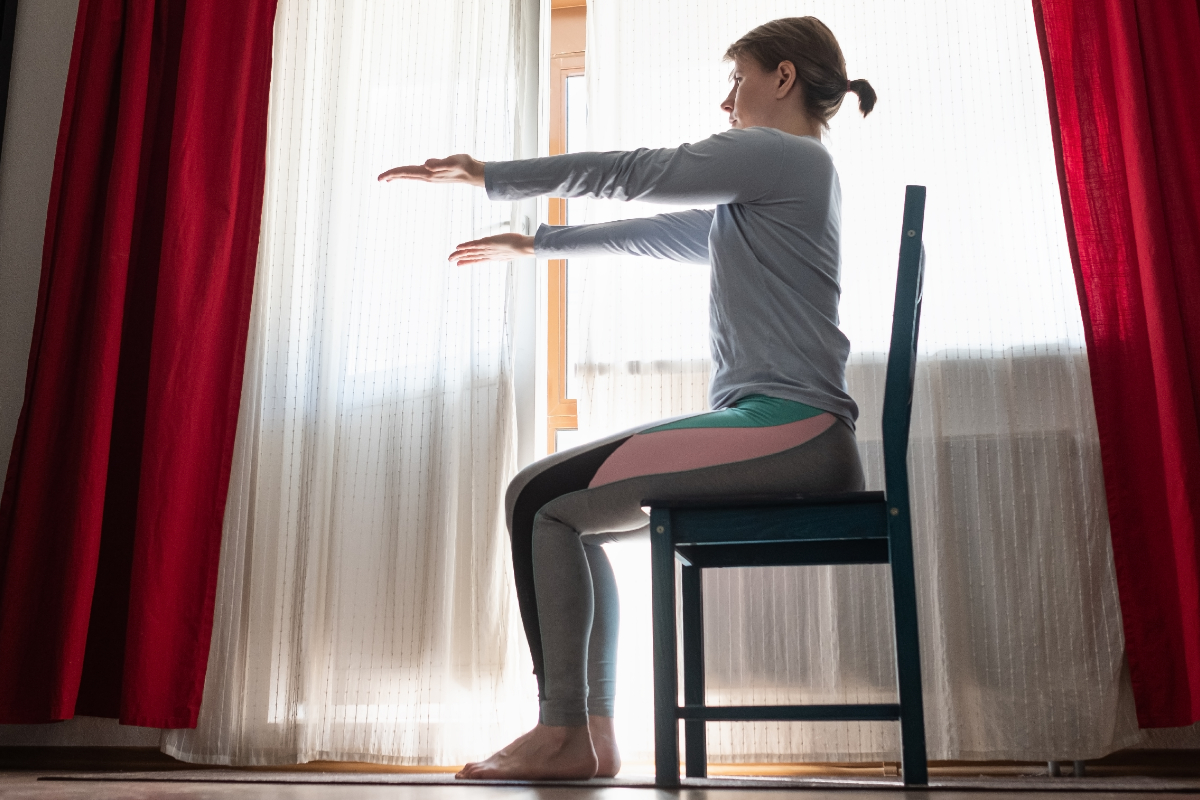 Health and Wellbeing Charity, Everybody Sport and Recreation, based in Cheshire East are delivering a range of free online support for the community to keep active and healthy during this time.
Support includes a range of free online exercise classes, healthy recipes, workout cards and much more.
The charitable trust is delighted to expand on this offer by providing support for residents with long term medical conditions, free of charge for both members and non-members of Everybody Sport and Recreation.
'Joint Movers', a gentle and low impact class suitable for people with hip and/or knee pain that has been brought on by an injury or joint related condition. It is a suitable follow on for Everybody Sport and Recreation's ESCAPE-pain clients. Joint Movers will take place live, Wednesdays 1:30pm in the Everybody Member Zone Facebook Group.
ESCAPE-pain is a rehabilitation programme for people with chronic joint pain of the knees or/and hips, also known as osteoarthritis, that integrates simple education, self-management and coping strategies, with an exercise regimen individualised for each person. The programme is usually delivered as a face-to-face class to groups in Physiotherapy Outpatient Departments, leisure or community venues.  However during the ongoing COVID-19 coronavirus outbreak, support as moved online.
Cath Barrow, Senior Programme Development Lead at Health Innovation Manchester, said: "Everybody Leisure has already helped dozens of people manage their chronic pain by offering ESCAPE-pain classes at their leisure centres. It is fantastic that they are continuing to support residents to continue managing their pain and improving their quality of life during this challenging time by providing online videos."
'Everybody Exercise Referral', a 40 minute, low impact, full body workout suitable for anyone who has a long term medical condition such as cardiac, cancer, COPD, arthritis. There will be 20 different exercises to offer a variety of movement from each muscle and joint. The classes will take place live in the Everybody Member Zone Facebook Group on Mondays at 1:30pm.
For those who cannot take part live on Facebook, classes will be uploaded to their YouTube channel: Everybody Leisure, shortly after the live class has taken place to catch up on.
To access Everybody Exercise Referral and Joint Movers classes, join the Everybody Member Zone Facebook Group or subscribe to Everybody Leisure on YouTube. Find out more: www.everybody.org.uk