08 Apr 2020
How Health Innovation Manchester is supporting the COVID-19 coronavirus response
Health Innovation Manchester is committed to working with our partners across Greater Manchester to support the response to COVID-19 Coronavirus.
We have undertaken a detailed review of our plans and priorities so that we can fully support our partners to provide the best care, understand more about the virus and support citizens and frontline health and care staff during the outbreak.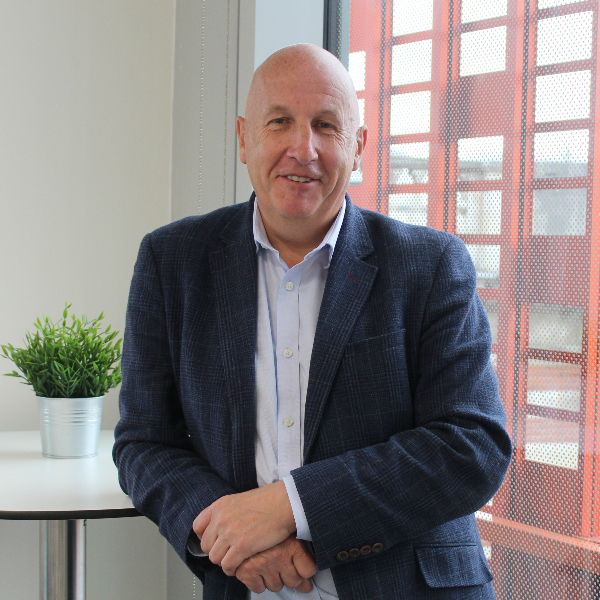 Professor Ben Bridgewater, Chief Executive of Health Innovation Manchester, said: "We are in an unprecedented time and Health Innovation Manchester is committed to supporting our stakeholders and partners in every way we possibly can in the response to COVID-19 in Greater Manchester.
"We are providing support across the system including rapid research into new treatments, digital developments to enable clinicians to access vital patient information, supporting enhanced analyses to better understand the spread of the disease   and identifying products which can support the NHS through remote consultations, point-of-care testing and access to mental health support.
"Our priority during the current COVID-19 situation is to support our partner organisations, stakeholders and our staff during this challenging period and we want to thank everyone involved in the local response."
We have identified several high priority programmes that are being developed in response to COVID-19, working closely with our health, care, academic and industry partners:
Coordinating digital health and care activity
Digital transformation has a major role to play in supporting all health and care services to quickly change how they operate to offer a more digital-first service offer for patients. This activity is being seen by a new multi-agency COVID-19 digital coordination group to take urgent decisions, ensure delivery of priorities and ensure all activities remain directly relevant to COVID-19 for the duration of the crisis.
Several projects are already underway looking at new treatments, disease mechanisms, patient assessment, social care impact, patients with existing health conditions, rapid diagnosis and prevention/vaccination. Find out more about the launch of the COVID-19 Research Rapid Response Group here.
The NIHR Applied Research Collaboration Greater Manchester, which is part of HInM, is also conducting rapid reviews of research projects and innovations that are being developed in response to COVID-19.
Accelerating data sharing across GM
It is imperative that clinicians and care professionals are able to access vital patient information to provide the best possible care and support.
We are working to accelerate the deployment of the GM Care Record by bringing more health and care organisations on board, as well as building in more functions that will support the COVID-19 response.
This will greatly enhance clinical decision making, provide access to vital information on medications, test results, care plans and priority alerts, reduce instances of harm, enhance care planning and inform care coordination across settings and geographies.
It is backed by a GM-wide approach to data protection and information sharing in accordance with national guidance.
Digital primary care
We are working with our primary care partners, GM Health and Social Care Partnership, NHS England North West regional office and NHSX to support GP practices to implement a digital-first service and provide patients with digital access, triage and consultation.
We are also considering what additional technical help, equipment or support practice staff may need to make this happen, working in partnership with Greater Manchester shared services.
Digital care homes
We are working with our social care partners across Greater Manchester with the aim to provide care homes with greater access to technology, tools and patient information.
This will is to ensure care homes are better equipped to protect and care for vulnerable residents in the event of a COVID-19 coronavirus outbreak within the care home and among their residents
Mental health
The COVID-19 crisis has presented challenges which will create additional pressure on mental health services from trying to support people already accessing services to dealing with new cases caused by people's sense of loneliness and isolation as well as the impact on staffing levels.
As a result, a range of digital services and online support have been launched for children and adults across Greater Manchester to minimise the need for people to attend GP surgeries or hospital.
We are also contributing to the overall GM COVID-19 mental health response by identifying other digital mental health products and developments that could support the system. Find out more about the launch of new digital mental health products in GM here.
Long term conditions management
We are developing a more joined up plan focusing on how digital applications and tools are developed and deployed to those with long term conditions, such as respiratory diseases or cardiovascular diseases, and who are at particular risk of COVID-19.
The aim is to enable residents in GM to better manage their condition, as well as access to digital-first services from the comfort and safety of their own homes
Not only will it support better self-management, it will also help to reduce demand on primary and secondary care services during the ongoing COVID-19 outbreak.
Industry engagement
As part of our AHSN activity, we are working to identify and enable the implementation of technologies that respond to areas of highest priority action, with a particular focus on remote consultation and patient monitoring solutions, diagnostics and point-of-care testing. We will work with the GM system to accelerate the deployment of selected industry innovations.
Supporting patient flow
The Utilisation Management Unit, which is part of HInM, has now pivoted its clinical and analytical expertise to support the urgent and emergency care COVID-19 coordination plans.
This includes understanding the flow and management of potential COVID-19 patients across the system to ensure patients receive assessment and treatment appropriate to need in the right place, at the right time.
For more information visit out COVID-19 Coronavirus information page