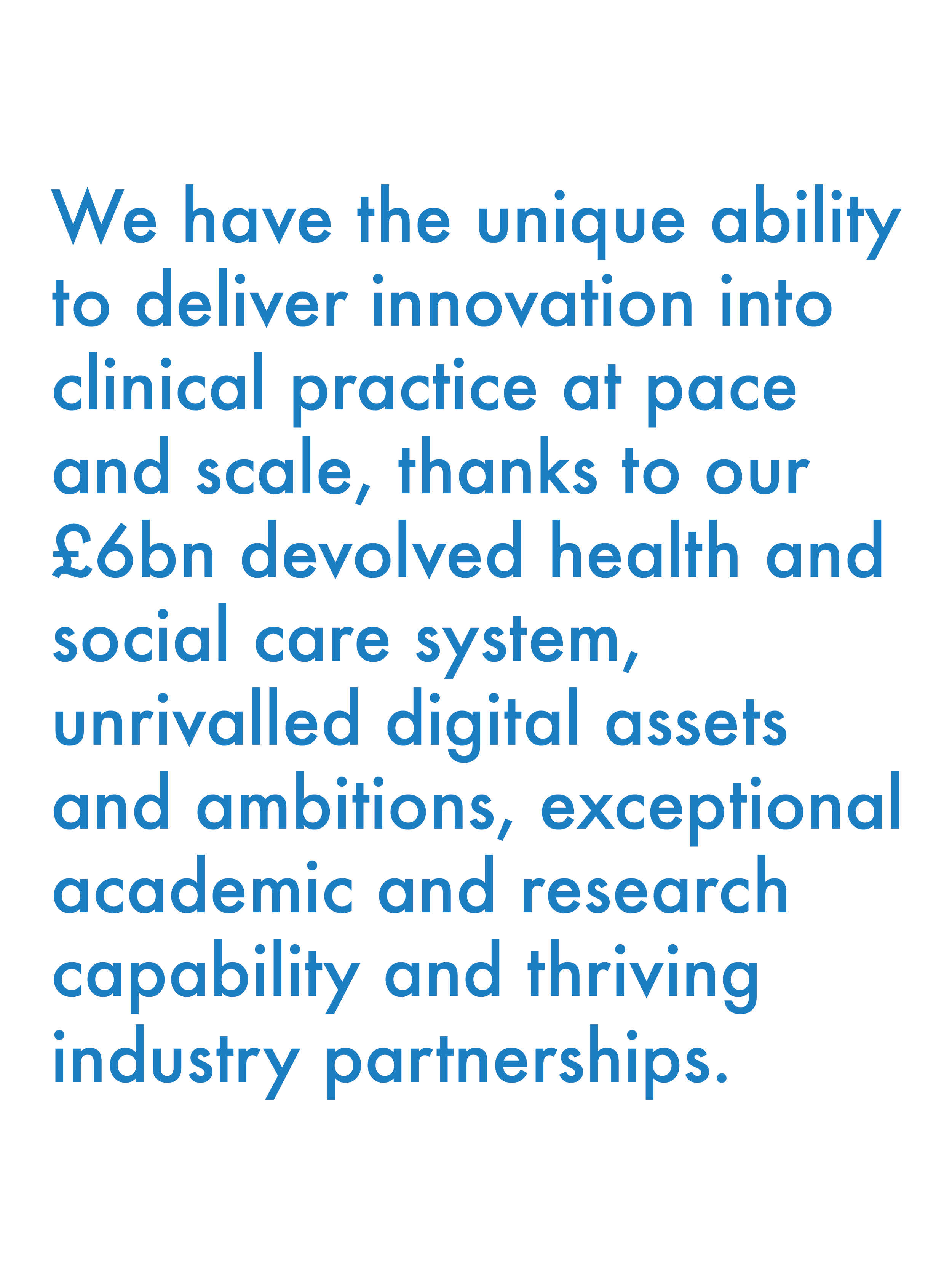 Industry Partnerships
Greater Manchester has evolved from birthplace of the Industrial Revolution to become a magnet for digital, technology and life sciences industry.
We have a proven track record in fostering industry partnerships to deliver population health improvements, from start-ups to global players. We are now the first city-region to develop a Local Industrial Strategy in response to the Government's UK Industrial Strategy and Life Sciences Sector Deal.
The benefits of devolution, combined with the strength of our commercial life sciences sector and assets in health tech, data analysis and healthcare put us in a fantastic position to accelerate innovation that will improve health outcomes for our citizens.
We have strategic partnerships in place with the Association of the British Pharmaceutical Industry (ABPI) and the Association of British HealthTech Industries (ABHI) to develop a strong pipeline of industry-led innovations that can be deployed across the population.
Our Innovation Nexus and industry support programme helps SMEs to develop new innovative products and solutions that can be trialled and tested in our clinical settings before being launched for wider adoption and spread.
---
The Health Innovation Manchester team of advisors brings together expertise across all aspects of working with the NHS, from trials, evaluation and market needs analysis to procurement and adoption. If you are a business with an innovative product, service or technology that you believe has the potential to benefit the NHS, our team will be delighted to hear about your innovation and will provide bespoke advice on the steps you should be taking to progress your innovation and engage with the NHS.
Health Innovation Manchester provides a dedicated procurement specialist to provide advice and support to SMEs and innovators on NHS procurement. Advice and guidance covering NHS engagement, clinical trials, evidence, market research, market access and adoption is provided by TRUSTECH, the North West NHS Innovation Hub with support from key partners such as the Greater Manchester Clinical Research Network.
As part of the AHSN Network, Health Innovation Manchester supports the regional "import and export of healthcare innovation through our Innovation Exchange. The Innovation Exchange is an AHSN coordinated approach to identify, select and support the adoption of innovations that improve our economy and patients' lives.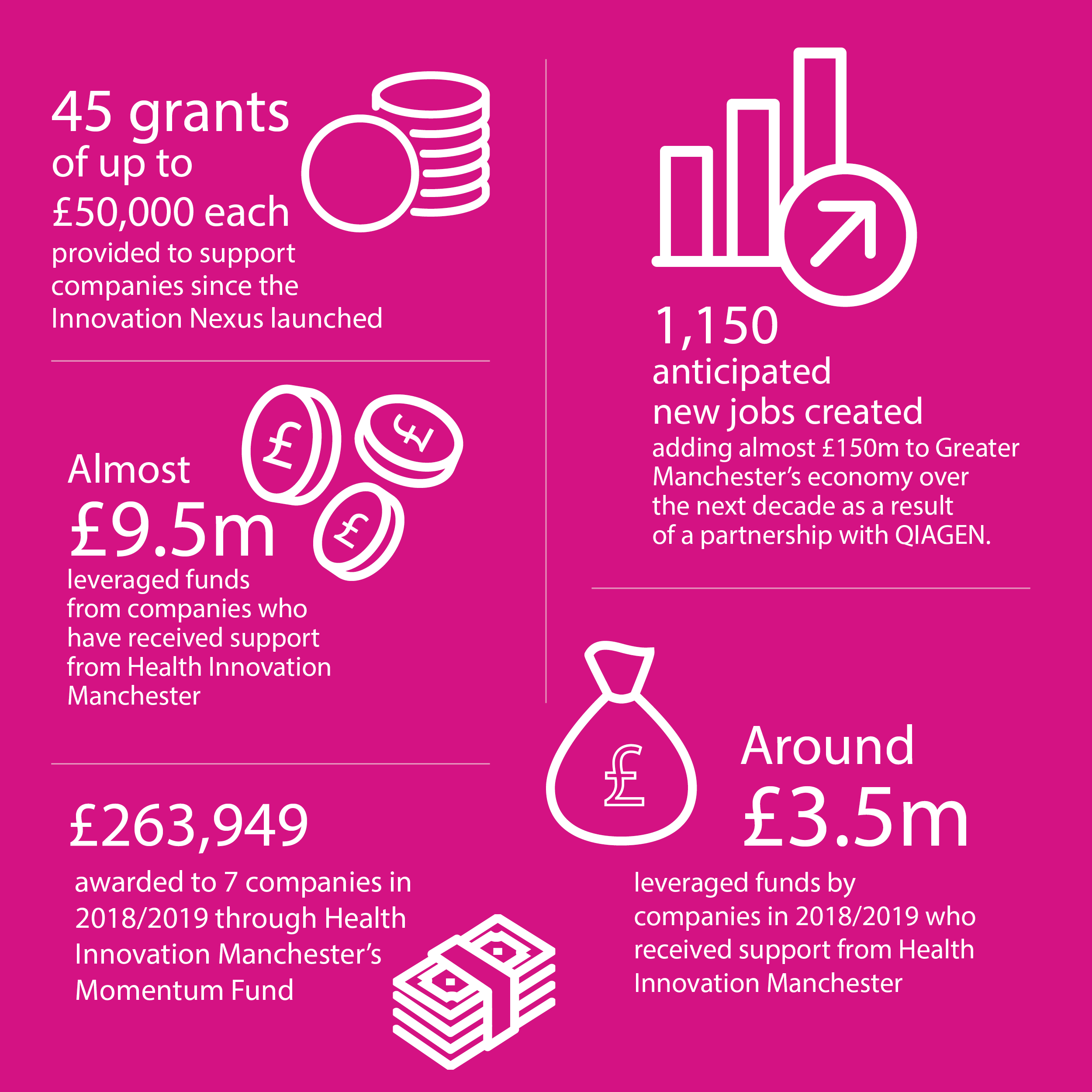 ---