29 Sep 2020
MAHSC Seminar Series: 'The Manchester Innovation Ecosystem. The Power of Commercial Engagement.'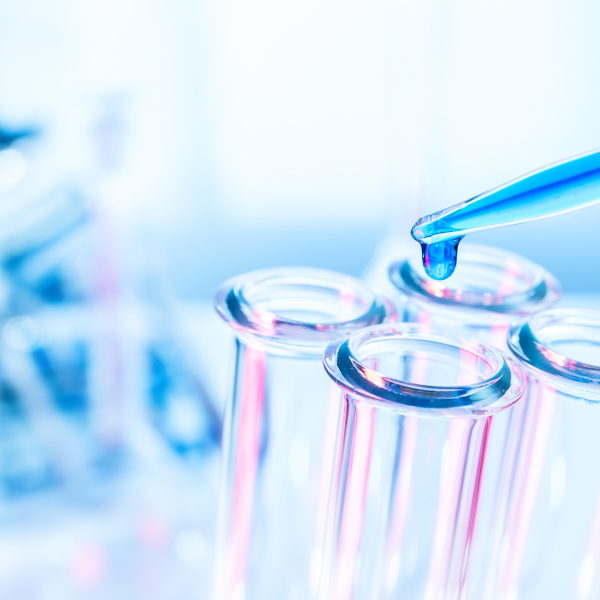 Manchester Academic Health Science Centre (MAHSC), part of Health Innovation Manchester, brings together world leading academic and NHS partners to drive health research forward.
The MAHSC Seminar Series will showcase the great discovery and clinical science being undertaken within Manchester and its impact on the health of the local population.
The series will give a local platform to the nationally and internationally renowned scientists of MAHSC, to share their work with clinical, non-clinical and university colleagues but also crucially members of the wider community seeking insight into innovations in the delivery of healthcare.
In this fourth seminar, held on 23 September 2020, Paul Townsend, Associate Dean for Business Engagement and Innovation, Faculty of Biology, Medicine and Health, Andy Wilkinson, CEO, University of Manchester Innovation Factory and Joely Irlam, Co-founder of ManTRa Diagnostics discuss Manchester's innovation ecosystem and power of commercial engagement.
Paul Townsend, Associate Dean for Business Engagement and Innovation, Faculty of Biology, Medicine and Health, chaired the session and began by describing Greater Manchester's health innovation ecosystem, before looking at integrated academic health science and innovation system and explaining the structure of Manchester's Academic Health Science Centre (MAHSC). He said: "Like all cities and countries, Greater Manchester faces incredible public health challenges, and that's an understatement compared to what we're actually going through at the moment, and against a backdrop of rises health and social care costs. But at the same time there are challenges and barriers to introducing what we call 'innovation' into health and social care, and in MAHSC we've got a number of mechanisms and processes where we can actually provide opportunities for the public, industry, the NHS, the Government, academics, all different stakeholders to engage."
Andy Wilkinson, CEO, University of Manchester Innovation Factory, was then invited to present on the power of commercial engagement. Andy began by asking attendees 'Why is commercial engagement important?': "We talk a lot about commercial engagement but sometimes we forget why we're doing it and what the benefits of commercial engagement are. I think really it all boils down to the people. In the end, collectively, we can't help people if we can't take ideas and research and innovations, and take those through to a point in which they can be delivered to patients either as products or services. To turn those into something that has value and impact, we need money and very often we need technical operational and commercial capabilities of business. Perhaps most importantly we need researchers that really want to make a difference."
He added: "I think where we are so strong compared with the rest of the country, and I would also argue with large parts of the rest of the world, is that we are completely joined up and integrated. We have fantastic world-leading research, we have got organisations that support the translation of that research into really robust commercial plans. We've got devolution in Greater Manchester, which gives us a kind of engagement and control over health activities within the region, we've also got facilities like Alderley Park. I think when you combine all those things together, along with a very motivated group of researchers, you've got a very potent combination. The more we bring this together, the more we bring organisations like Health Innovation Manchester, the universities, pull all of these together and the more potent that becomes. I think it is a very positive future for taking this high-impact research to market and making a difference to people's lives."
Joely Irlam, Co-founder of ManTRa Diagnostics, then spoke in depth about her experiences as a healthcare innovator, on where the business is currently and what key points she has learnt from working with partners from across Greater Manchester's health and social care system. She said: "I think as a translational scientist one of the things that I've learnt personally is that this needs to be thought about at the very start of any clinical studies, at the grant writing stage. You need to know the impact on treatment decision, what impact does it have on outcomes, in particular costs. Sadly, it has to show a cost benefit if its ever going to be adopted."
Watch the session to see what our line-up of speakers discussed.
'The Manchester Innovation Ecosystem. The Power of Commercial Engagement.'