13 Jul 2020
Jay Hamilton: Utilising networks to implement rapid tracheostomy care improvements at pace and scale in a pandemic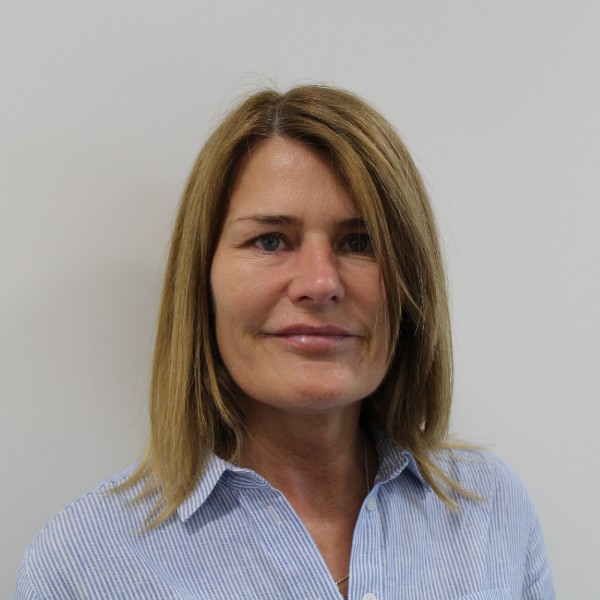 During the COVID-19 pandemic more patients have required ventilation support and as a result have required temporary tracheostomies. Many of these have been cared for outside intensive care units or on COVID-19 wards by staff providing care they have never previously delivered in unfamiliar environments.
In the second of our two-part blog series about tracheostomy care, Jay Hamilton, Associate Director of Health & Implementation and Patient Safety Collaborative Lead at Health Innovation Manchester, explains the role AHSNs played in supporting the rapid spread of safety interventions.
Watch: Jay Hamilton explain the Safe Tracheostomy Care work
Early in the COVID-19 crisis we realised that there would be an urgent need to ensure more clinical teams had the skills and knowledge to deal with patients with a tracheostomy. Around the globe there was a growing number of patients who were on increased and prolonged ventilation care. And those patients need to be weaned off that ventilation therapy through a tracheostomy, taking them out of the intensive care unit. It meant staff who were not used to caring for patients with a tracheostomy were being asked to manage their care, often in new settings and environments.
It was clear that we needed something simple that could quickly be rolled out nationally to support these clinical teams to manage patients with a temporary tracheostomy.
Health Innovation Manchester and the Innovation Agency, AHSN for the North West Coast, through our Patient Safety Collaboratives, took the lead working with Dr Brendan McGrath, clinical advisor for the National Patient Safety Improvement Programmes' COVID-19 safe tracheostomy care response, who was based on our doorstep here in Manchester.
Together we pulled together a rapid response and developed a toolkit with three simple interventions which could have a significant impact in the care of tracheostomy care.
We knew the interventions needed to be easily and quickly accessible to teams who were already being put under intense pressure and in unfamiliar care settings. They had to inspire confidence and skills in these staff members to provide safe care without overburdening or overwhelming them.
We also used tried and trusted communication methods and networks to share the toolkit, such through the critical care networks and the National Tracheostomy Safety Project. Usually when you roll out new interventions, you do small tests of change and make tweaks as you learn from what worked and what didn't. We didn't have that luxury during COVID-19. We had to work at lightning speed and roll out the toolkit across the country in one national push. But, over the past few years as Patient Safety Collaboratives, we have developed a collaborative approach with our local networks and system stakeholders, which we could tap into during this period of crisis and share the resources quickly. Using these trusted voices within the system ensured it spread rapidly through the teams and it was easily accessible to everyone. I think that was a critical part of the success of the rapid adoption of these interventions.
We've also learned the importance of baselining everything you do so you can show the impact of the intervention. We quickly worked with the team at Kent Surrey Sussex AHSN to ensure we could say how many teams were already deploying the interventions and how many had been encouraged to use the toolkit as a result of our work. We could also identify the gaps and target those teams who needed our support to use the interventions routinely.
We're now turning our attention to preparation for a second wave making sure that the interventions are embedded and can be used at the highest possible standard for patients requiring tracheostomies in the future. We're also likely to continue looking at further interventions that we can pull out from the work of the National Tracheostomy Safety Project to make future improvements to patient safety.
The COVID-19 pandemic meant we've needed to adapt rapidly, and the support required from AHSNs and PSCs has adapted as the pandemic has changed. So far, the feedback we've had from teams was that the toolkit was easy to access and provided a quick guide, ensuring they felt able to take on these new care roles.
We have helped a lot of teams who would have been nervous, unfamiliar or inexperienced in dealing with tracheostomies to deal with them with more confidence and competence now and that's been absolutely fantastic.
I think one of the things that I can reflect on is how quickly we have been able, as an AHSN Network, to mobilise our workstream leads from all 15 AHSNs, talk to them about their shared learning, get a baseline and workout how to share the information and toolkits to make the biggest difference locally and nationally. And if you think that that's been done in the space of 12 weeks, with people under incredible pressure and targeting the most pressurised part of the system, the ICU and stepped down teams, we have achieved a lot. We can show demonstrable improvement in a number of AHSNs where the tracheostomy care interventions are being used widely. It has been a rapid journey and we're starting to see good outcomes for staff and patients. It is a testament to how well the PSCs and AHSNs are collaborating with their systems.