23 Jun 2020
Cara Afzal: COVID-19 and mobilising a Mental Health Programme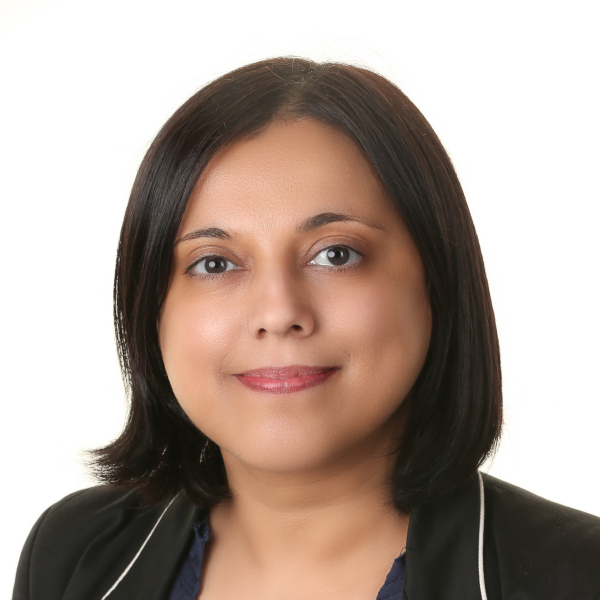 Health Innovation Manchester is supporting the use of a range of digital services and online mental health support platforms for children and adults across Greater Manchester during the Coronavirus (COVID-19) pandemic. 
In this blog, Cara Afzal, Senior Programme Development Lead at Health Innovation Manchester, explains how this support is being accelerated and implemented across the system with partners.

In Greater Manchester (GM) we understand the importance of trying something new, pushing the boundaries on what we do. There is no same old, same old here. We don't do, same old, same old. This would stifle what can be achieved. So, to have been empowered by my leadership team to act and experiment is refreshing.
We have mobilised a Mental Health Programme, which is beginning to show impact. We have in a short space of time, brought together a comprehensive snapshot review of the GM Covid-19 response to Mental Health. This report highlights some important themes emerging around the inequalities, the great collaborative working happening across GM, GM's ability to mobilise digital innovation at pace, and importantly sheds light on how we address the needs of our most vulnerable groups. To be invited into Executive meetings provides an insight into the enormous challenges our executive teams are grappling with, their deliberations shed light on the difficult decisions we need to make as a healthcare system, about what we continue to do, and what we abandon, and the really pressing questions that remain unanswered.
There are some key principles which can help healthcare systems as we enter the recovery phase (keeping in mind we could quite easily go back into crisis at any time). There is the principle of agreeing that the Covid-19 pandemic offers a catalyst for more sustainable service change, we need to agree that this is a point-of-no-return for the changes made, we should continue with those things that are working, and not try to un-do these. So, if video consultations, digital innovations are working – we agree we continue – but we don't leave anyone behind. We need to ensure we carry out those equality impact assessments and see where there might be gaps in the service provision.
We need to think about the longevity and agree this isn't a short-term crisis, and so agile planning and adaption of services will be needed. It's amazing what can be achieved if we put our efforts behind something, and GM is proving it can move at pace and build in that planning and consideration.
There is something about evaluation, agreeing, where possible we build in an ongoing assessment of what's working and what's not. I've been part of virtual meetings with colleagues from the voluntary sector, where we are working to evaluate some of our most successful innovations. So, we can showcase the art of the possible, with a robust evidence base. Having our Applied Research Collaboration (ARC) teams working alongside us has enhanced our service offer.
What comes to mind when working across organisational boundaries is that the work going on in the voluntary sector seems to get results – but seems not to get the large amounts of money other programmes do. The question needs to be asked, what prevents more funding going into voluntary sector programmes, which demonstrate utility. The evaluation gaps seem to be one reason. I, therefore, ask the question; how can the provision prove it's worth and evidence base. In the coming year, we hope to be able to address gaps in the evaluation and show that strengthening of the evidence base will help support improved care and prove the worth of these innovations. What is more, the power of digital platforms collecting data needs to be seized, so where we don't have resources to do a fully-fledged evaluation, we will capture outcomes and benefits data and report on these.
And finally, it's important that we agree transparency – involving service users and staff in the assessment of what's working and what's not is key.
The feeling of making a difference at this most challenging time has given me a purpose and ignited a deep sense of hope, which keeps me motivated, and I hope helps keep others motivated and focused on what we need to do.
Health Innovation Manchester is supporting the implementation of the proven digital innovations identified for roll-out across Greater Manchester for children and adults. These services include:

SHOUT  – a confidential 24/7 text service operated by trained crisis volunteers who will chat using text responses. Advice is available for anyone struggling with a host of issues, including: anxiety, depression, suicidal thoughts, abuse or assault, self-harm, bullying or relationship issues. The service is overseen by clinical supervisors.
Kooth – an online counselling and emotional wellbeing platform for children and young people. Currently limited to Bolton, Manchester, Oldham, Rochdale, Trafford and Wigan and will be extended to Bury, Salford, Stockport and Tameside by May 2020.
BlueIce – an evidenced-based app to help young people manage their emotions and reduce urges to self-harm. This app has launched and is available from a clinician working in CAMHS (child and adolescent mental health services).
SilverCloud – an online therapy programme for adults proven to help with stress, anxiety, low-mood and depression.