02 Nov 2020
Prof. Dame Nicky Cullum – The importance of applied research during COVID-19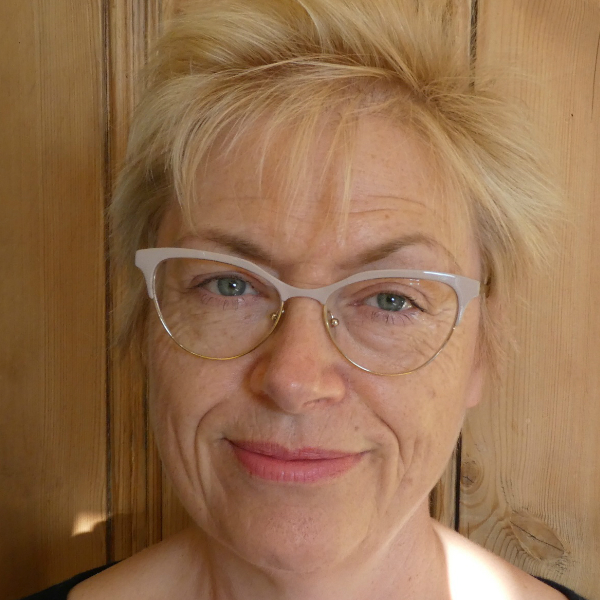 The NIHR Applied Research Collaboration Greater Manchester (ARC-GM) was less than six months old when the COVID-19 pandemic hit.
Launched in October 2019, NIHR ARC-GM was set up to design and deliver applied health and care research that responds to, and meets, the needs of local populations and the GM health and care system. It is one of 15 ARCs across England, part of a £135 million investment by the NIHR to improve the health and care of patients and the public.
In this blog, part of Health Innovation Manchester's six months of COVID-19 thought leadership series, Prof. Dame Nicky Cullum, NIHR ARC-GM Director, explains why applied research is so valuable to the healthcare system and the key projects that researchers have contributed to during COVID-19.
The COVID-19 pandemic hit very early in the history of the ARC-GM. We weren't even six months old and a lot of our work was still in the set-up phase; It felt as though we had a tightrope to walk – supporting the COVID-19 response where we could contribute something useful, whilst also not "getting in the way." We also needed to ensure that we retained sufficient resource and capacity to do the research that we had been set up to do. I have been incredibly proud of the work that my colleagues have prioritised to support the response, whilst also progressing our planned work as much as possible.
It is probably useful to start by explaining what applied health research is and what it offers. Basically, applied health research is health-related research done with real-world application in mind and it is usually done in real-world settings. Applied health research involves the application of core disciplines such as psychology, sociology, economics, statistics and epidemiology, to health-related questions. Human health and the NHS and social care systems, are undeniably complex. A complex interaction of biological, psychological, environmental and socio-economic factors influences our health. Health and social care systems are similarly complex, with large numbers of people and information passing through them all the time. Applied health research offers a lens through which to view health, and health and social care, in a closer, more detailed way than we normally do. We need to ask important questions and then use the right techniques and the right data to be able to draw the right conclusions.
A great deal of applied health research uses mixed methods, that is both qualitative and quantitative approaches. The quantitative data enable us to measure things (such as COVID-19 infections and mortality) and the right analytical methods enable us to see signals above the noise in the data (e.g., what are the factors which seem to influence COVID-19 transmission?). Importantly, we often also need qualitative data to explain what the signals mean.
By understanding the causes of ill-health, we can begin to identify ways of intervening, and by understanding what is happening in complex health systems, we can find ways to make improvements. The resources available for healthcare will always be limited, so it is crucial that these are spent in a way that has the maximum benefit, for example on the right workforce, the right services and the right products. We need applied health research to find out. These considerations are still important during emergencies such as the COVID-19 pandemic and the results of applied health research can support decision-making and enable a detailed understanding of the impact of technologies, procedures or systems in real-world settings.
When we look at some of the key COVID-19 projects my colleagues in the ARC-GM have worked on during COVID-19, the contribution of applied health research becomes apparent.
Within our Economic Sustainability theme, colleagues have examined health inequalities and have worked with the Northern Health Science Alliance and ARC North East & North Cumbria on the impact of COVID-19 on unemployment and mortality.
The research analysed data to discover that COVID-19 is hitting the North the hardest and that its effects are likely to last longer in the region.
Maps have been produced to show hotspots of high and low rates and then mapped graphically showing rates using the East and West Coast mainlines, highlighting geographical inequalities.
Read more about this work on the Health Innovation Manchester website news page
Researchers within ARC-GM have also looked in detail at the impact of COVID-19 on care homes in a variety of projects. Some of us have worked with the Department of Mathematics in the University of Manchester, to support Public Health England in looking at outbreaks in care homes across England. This has involved the careful application of mathematical and statistical techniques to national data to look at the characteristics of care homes that were linked to increased COVID-19 outbreaks. This enabled colleagues to identify patterns and, crucially, the factors which seem to be linked to more outbreaks, for example staff sharing cars to travel between homes or PPE availability. Knowing which factors are linked to more cases of COVID clearly enables the system to put in place policies or plans to reduce the risk of COVID transmission.
ARC-GM researchers have also supported the GM Digital Mental Health work by providing rapid reviews of the research evidence behind various mental health apps and tools. By looking at the benefits and impacts of dozens of innovations, we helped inform the decisions about which technologies to adopt to support the emerging mental health needs in Greater Manchester during COVID-19.  Read more about this work on the Health Innovation Manchester website project page
COVID-19 has undoubtedly been a difficult time for everybody, with everyone having to walk the same tightrope of balancing COVID-19 responses with business as usual. This is a tightrope that we will continue to walk. We are still in the middle of the pandemic, with infections now rising again, and with the added complications of winter pressures on the horizon.
One thing I hope we will have learned during the first six months is that we need to consider carefully how we use our resources and how we balance the emergency response with our usual work. Greater Manchester as a whole has contributed to fantastic research breakthroughs during COVID-19; we have all found new ways of working and developed and strengthened our partnership working.
But while COVID-19 isn't going away at the moment, neither is cancer or mental ill health or the health needs of our ageing population. We will all need to constantly juggle the competing priorities of the COVID response alongside other urgent non-COVID health issues and the continuing need to prevent future ill health. We need to decide which things are likely to have the biggest impact (whether in research or care), how we can maximise resources, work together and avoid duplication of effort. We don't have all the answers right now and we're still learning and adapting. But if we can look back and better balance on the tightrope between our response and our business as usual, I think it will make a significant difference to our recovery in the future.