05 Oct 2020
Supporting Greater Manchester's Mental Health through partnership working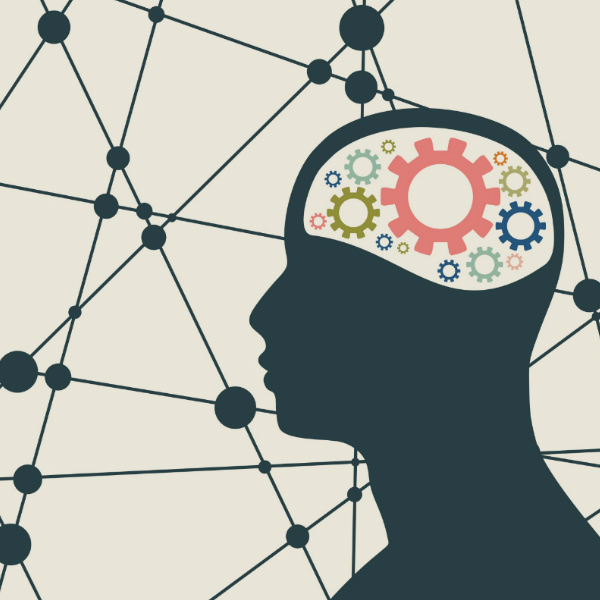 Citizens across Greater Manchester have seen their mental health impacted by the COVID-19 pandemic, including increased anxiety, fears for the future and loneliness.
A range of digital mental health support services which would allow adults, children and young people to access support at home and minimise the need for people to attend GP surgeries or hospital were quickly identified and rolled-out across Greater Manchester in April 2020.
The impact of these innovations is currently being reviewed with promising early results including over 4,300 young people accessing Kooth, an online counselling and emotional wellbeing platform for children and young people. Similarly over 1,000 licences have been accessed for online therapy programme SilverCloud in the first 3 months.  Read more in this news story
In this blog Zulfi Jiva, Head of Cross Cutting Programmes at Greater Manchester Health & Social Care (GMHSC) Partnership, and Cara Afzal, Senior Programme Development Lead at Health Innovation Manchester (HInM) explain how the two organisations have worked together to support Greater Manchester's Mental Health.
Cara Afzal, at Health Innovation Manchester (HInM) said:
"It has been vital during this programme to ensure that we are communicating between HInM and GMHSC Partnership. In any COVID situation, or really any urgent situation, it is important that communications channels are open and you're working together for the same goals.
"Resources are limited but we've been able to work with the GMHSC Partnership to reprioritise and rejig our work to ensure that what we are doing is adding value to the system. We have been plugged in at all levels, including the relevant boards and the operational delivery side, to ensure that everyone knows the direction of travel. It means we can ensure that the innovations we are looking to land within the system are fit for purpose and will have impact. This has been a key reason for the success of the project so far.
"We also have a greater understanding of the issues and problems within Greater Manchester relating to mental health through the completion of a recovery planning report. It means we are more informed about the situation and we can ensure any innovations or new projects that we offer to the system can make a difference when we look to the recovery phase of the COVID-19 pandemic.
"We're also going to be taking this approach through to other areas of our work, including our national AHSN Network mental health programmes to improve assessments for Attention Deficit Hyperactivity Disorder (ADHD) and early intervention for eating disorders.
"This programme of work has given us some tangible examples of digital innovations within mental health, with outcomes and benefits, but we also know that there isn't a one-size-fits-all approach and digital isn't the answer to everything. Digital innovation has played a vital role in supporting mental health during the pandemic but we also know that adults and young people in particular value face-to-face interaction. It has also shown the importance of making sure no group is left out and that we need to find alternative solutions to ensure everyone who needs mental health support can access it."
Zulfi Jiva, at GMHSC Partnership said:
"It is a collaborative approach and operating as a single system across providers, commissioners, the VCSE sector and other organisations, enabled and supported by Health Innovation Manchester which is making a real difference within our mental health programme of work.
"It has been a journey over several years to get to this stage of partnership working but because of the benefits of devolution and excellent working relationships were were able to mobilise and act quickly at the start of the pandemic. We have pulled the system together by showing, through key pieces of work, how being collaborative with partners is far more beneficial. We have developed an understanding and appreciation of collaboration, the value added in terms of performance and delivery, as well as wider impact on mental health of our residents.
"I think mental health is seen as a leading light in terms of how we operate as a single system, linked by the great partnerships we've developed, working together in comparison to other parts of the system. It is showing the difference that can be made when all the different stakeholders to come together in a comprehensive way and in a structured way. Within Greater Manchester we have a fantastic opportunity to work together, make efficient and effective decisions guided by our partner organisations and those with lived experience of mental health, to benefit all our residents and improve lives.
"I'm very proud of the progress we have made, especially during COVID-19 and that we are now starting to see the outcomes and benefits that the rapid rolling out of the mental health innovations is having on our people. You can see this impact in the feedback we've received from resident."
One user of the SHOUT 24/7 confidential text message crisis service said: "Thank you again for your time. It was nice to talk to somebody so understanding and who took the time to listen and acknowledge."
Children and young people also found the support of online counselling and emotional wellbeing platform Kooth to be supportive. One user said: "I feel so much more positive about myself now. I feel like a different person. I feel supported and valued and as a result I'm making changes in my life."