Bolton, Greater Manchester, Salford
Early Detection for Delirium
Digital Assessment Tool
Delirium is a common clinical condition, recognised as a type of serious brain failure, with symptoms that include reduced awareness, a reduced ability to focus, disorientation and memory or language problems.
It affects one in eight hospital patients, with people living with dementia particularly at risk. Delirium is associated with higher mortality rates, increased lengths of hospital stay, higher risk of readmission and increased risk of illness. However, it is treatable and around a third of cases are preventable.
The condition can not only cause distress to patients, but can impact on family carers and also staff involved in their care.
Health Innovation Manchester is supporting deployment of the Early Detection for Delirium Project, which provides clinicians with a digital assessment tool to quickly identify those with delirium and ensure they receive the best care.
More patients will be diagnosed quicker and receive treatment when they arrive at hospital with a delirium, as this project expands across Greater Manchester.
The project, which will launch at Wythenshawe Hospital, part of Manchester University NHS Foundation Trust, and Royal Bolton Hospital, part of Bolton NHS Foundation Trust, will see all patients aged 65 or over or with a diagnosis of dementia screened for delirium on admission to hospital.
This roll out follows the success of the Salford Global Digital Exemplar (GDE) delirium and dementia project which transformed the pathway for assessment and management of delirium using the early assessment tool.
Since the project in Salford launched in 2017, the number of delirium cases identified has risen by 650 per year, an increase of 34%. Readmissions for delirium patients have reduced from 15% to 13% saving an estimated £184,000 in the first year.
Liz and Mike's Story: Living with Dementia and experiencing a Delirium
The early detection project has been welcomed by Liz (64) and Mike Brookes (77), from Rochdale, who have experienced first-hand the impact that a quick diagnosis of delirium can have on recovery.
Mike, who lives with vascular dementia, experienced an episode of delirium after rupturing his gall bladder.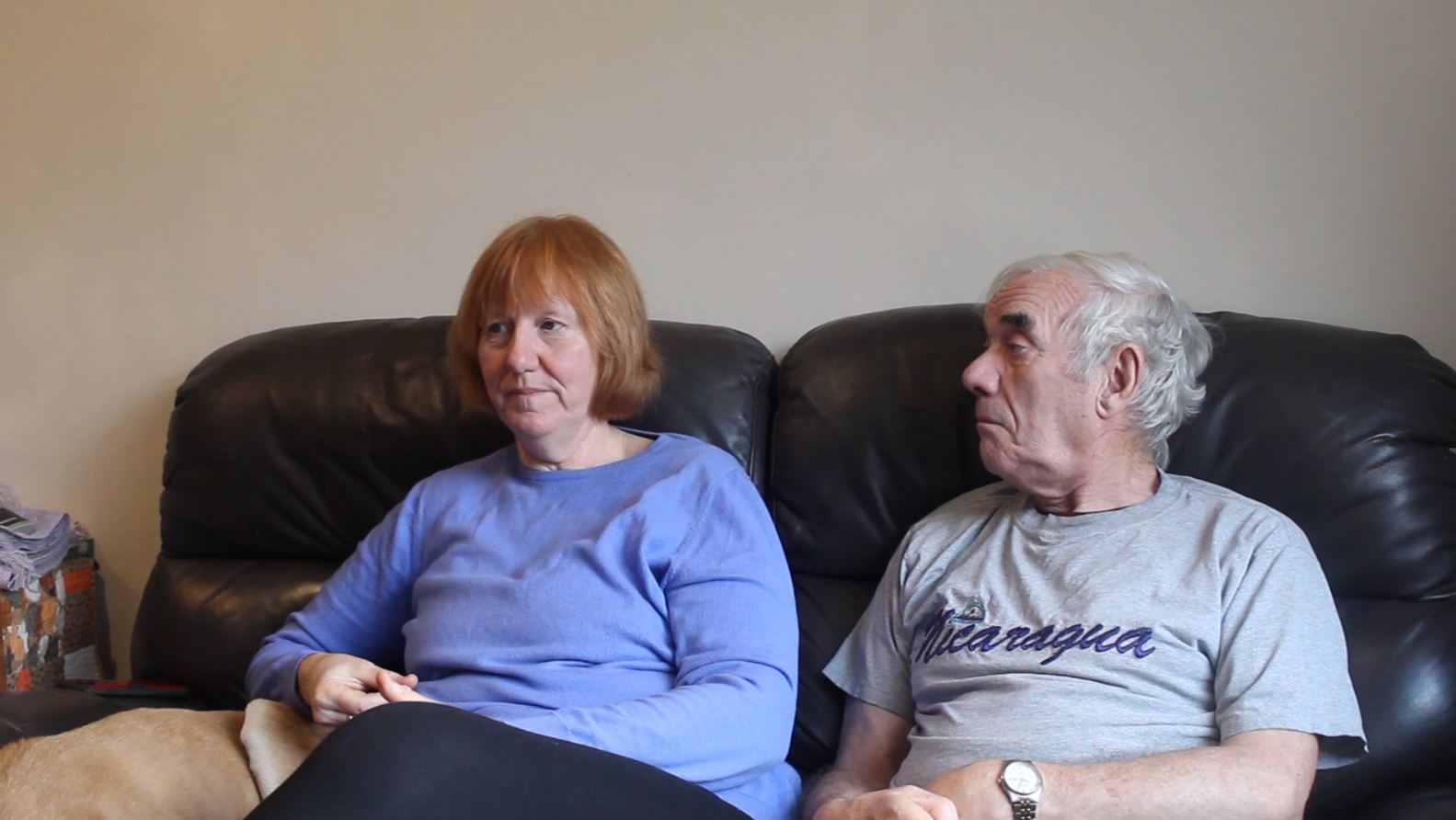 His wife Liz, a retired nurse, said: "I was telling people constantly that he was delirious, because it was clear to me that the mental state he was experiencing at that time was very different to how he is normally at home. But all people saw on the ward was his dementia."
However, when Mike, a retired Electronics Officer in the Royal Air Force, experienced another episode of delirium while in Salford in September 2019, he was quickly diagnosed and treated thanks to the delirium early detection tool in use at Salford Royal.
Liz continued: "No sooner than we arrived at Salford Royal's A&E, the staff were on us. They looked at his age, his dementia diagnosis and the fact that he had experienced a previous episode of delirium and they assessed him for delirium.
"They took it all on board and he was diagnosed and treated straight away. I sat with him for four hours watching him improve dramatically."
Mike spent four days in hospital before he was able to return home.
"The delirium didn't progress, and he came home quickly and without any impact on his cognition," Liz continued. "The assessment and quick treatment was excellent."