18 Jul 2018
Life sciences industry research flourishing in Greater Manchester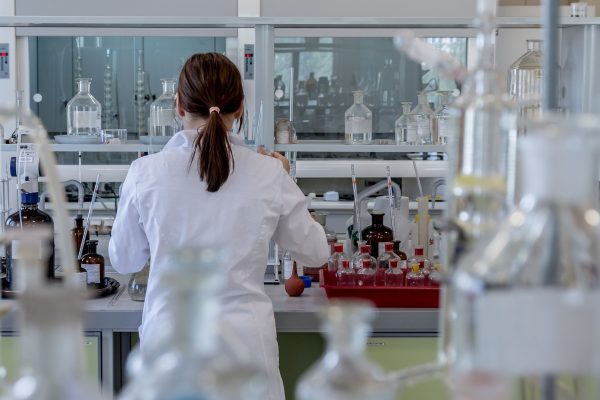 More NHS research studies sponsored by the life sciences industry are being carried out in Greater Manchester than ever before – according to new figures from the National Institute for Health Research (NIHR).
This is allowing even more patients across the region to gain earlier access to potentially cutting edge new treatments, while also helping to answer important health questions.
NIHR publishes its annual research statistics each year. The statistics cover commercial studies funded by the life sciences – such as the pharmaceutical industry – as well as non-commercial studies funded by organisations such as medical charities, research councils, the government or NIHR.
This year's figures, which cover the 12-month period between April 2017 and March 2018, suggest that health research is thriving across Greater Manchester – and indeed the country – and the NHS continues to be seen as a good place to deliver high-quality clinical trials.
In Greater Manchester, the number of NIHR-supported life sciences industry research studies being conducted rose by 4.4 per cent in the 2017/18 financial year. That equated to 307 commercial research studies – the most to ever take place in the region.
More than 3,650 participants in Greater Manchester took part in those studies in 2017/18, which represented an increase of 34.5 per cent on the previous year.
The latest figures reflect a growing trend, as the amount of NIHR-supported commercial research taking place in Greater Manchester has risen significantly over the past decade. In 2008/09, 31 of such studies were carried out in the region, with 410 patients recruited. Since then, the number of studies has increased by 890 per cent and the number of participants by 792 per cent.
NIHR Clinical Research Network (CRN) Greater Manchester collaborates successfully with a range of commercial partners from the life sciences industry. For example, earlier this year global pharmaceutical company Sanofi named NIHR Clinical Research Network (CRN) Greater Manchester as its first UK Premier Site.
Sarah Fallon, Life Sciences Industry Delivery Lead with NIHR Clinical Research Network Greater Manchester, said: "Clinical research in Greater Manchester not only drives significant improvements to the health outcomes, it also makes a major contribution to economic growth. Life sciences research provides evidence which enables the NHS to make choices about better and more cost-effective use of treatments and services, making healthcare budgets go further.
"Working in partnership and establishing collaborations with the global life sciences industry is one important way of increasing health opportunities and investment into Greater Manchester. It is excellent news that more NHS research studies sponsored by commercial organisations are being carried out in Greater Manchester than ever before and this contributes to the country's international competitiveness."
Ben Bridgewater, Chief Executive of Health Innovation Manchester, said: "Recruiting participants to take part in high-quality clinical trials is a vital part of research, helping to transform health and social care to meet the demands of citizens and find answers to the key health problems we face.
"These figures and the growing number of studies show that Greater Manchester is fast becoming a desirable place for life science firms and industry to conduct their research. As an academic health science system, Health Innovation Manchester is well placed to work with the CRN, connecting researchers, academics, industry and the NHS, to champion research and innovations to improve the health and wellbeing of Greater Manchester's population."
In total, more than 43,700 participants across Greater Manchester signed-up for clinical research studies supported by the NIHR in 2017/18 – including studies funded by pharmaceutical companies and those funded by charities or other non-commercial organisations which are delivered in the NHS.
This is an increase of 5.75 per cent on the previous year and means that 211,500 participants in Greater Manchester have been involved in studies supported by NIHR over the last five years.