11 Jul 2018
ABHI Medtech Mission to Texas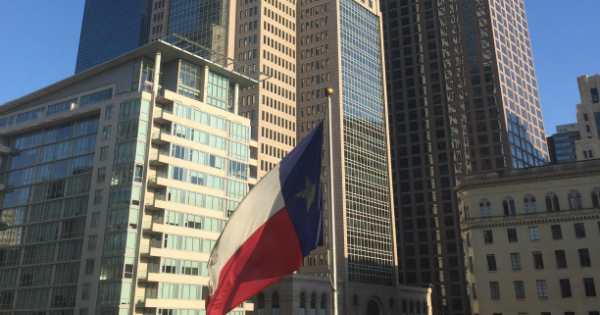 Dr Richard Deed, Associate Director for Industry at Health Innovation Manchester, joined an ABHI UK Delegation on a trade mission to Texas in June.
The event, from 25-29 June, offered UK companies and related organisations looking to enhance growth and return on investment in the USA the opportunity to visit the Lone Star State and establish new or strengthen existing links.
The mission took in the cities of Houston, Dallas/ Fort Worth and Austin and marks the sixth visit in recent years to Texas by the Association of British HealthTech Industries (ABHI).
Richard was joined by representatives from Imperial College Health Partners, Sheffield Hallam University, MIDAS, Lumeon, Manchester University NHS Foundation Trust (MFT), Deltex Medical, P3 Medical, Deontics and GBUK.
During the mission the delegation heard from Houston Exponential, a network support group providing infrastructure and links for innovation to thrive, and discussed the scale and potential of Texas for those in the healthcare sector.
Attendees also met with TMCx Accelerator, which aims to advance the development of health and medical technology companies by supporting and connecting entrepreneurs with relevant clinical experts and resources. The TCMx programme, which has run for three years in a re-purposed biscuit factory, focuses on disruptive digital health and medical devices with a focus to get new products into the vast local Texas medical centre which comprises 21 renowned hospitals that treat over 8 million patients a year. The discussion enabled a relationship to form and discussions of complimentary services between accelerator projects in Texas and Manchester.
Delegates also visited The Houston Methodist Institute for Technology Innovation and Education (MITIE), which educates and train thousands of clinical staff worldwide every year, UT Health, (University of Texas Health Science Center), the largest Health University in Texas, Dallas Chamber of Commerce, Blue Cross Insurance C1 Innovation Lab and Dallas Wildcatters, a privately funded accelerator that focuses on the rapid development of IT health, medical devices and some pharma products.
Richard said: "The mission to Texas offered Health Innovation Manchester the chance to meet with a variety of health organisations, networks and technology accelerators to discuss innovation and the challenges of adoption of products into clinical settings at scale.
"It was also a great opportunity to see how UK companies and organisations could gain access to the Texan Healthcare market and strengthen partnerships with the USA. We aim to be part of a formal UK -Texas Bio-bridge that is planned for later in the year "