Industry Partners
Impact Report 2020-21
Healthcare and technology businesses across the UK have been pivotal in supporting national efforts to tackle the virus and support NHS staff and patients. Investment and support for this growing sector has never been so crucial with HInM continuing an industry support offer and accelerating innovations that will improve health outcomes for citizens.

HInM has worked nationally as part of the AHSN Network and a coordinated NHS response to identify and enable the implementation of technologies that respond to areas of highest priority action for COVID-19. Locally, HInM has also supported Greater Manchester innovators through our ongoing SME support programmes, new accelerators and funding calls, all if which have been delivered online during the pandemic.
This year, our work has included:
222 companies supported through the Innovation Nexus online portal and business support service including:
 57 SMEs supported through the Greater Manchester European Regional Development Fund (ERDF) sectors programme.
50 companies across 4 cohorts completing the STEP INto Healthcare programme which provides education and training for SMEs on understanding the NHS landscape, the GM healthcare ecosystem and prepares them for the NHS procurement and pitching process.
20 SMEs supported through our Cheshire and Warrington Fund ERDF Health Matters programme.
3 new digital healthcare projects successful in securing Momentum Innovation Funding for evaluations in Greater Manchester.
A new Research and Innovation Health Accelerator programme has also been launched in 2020/21 for companies looking to accelerate commercialisation of their product or service into the health and care system. SMEs will be able to access expertise and support to help progress their products and services and build lasting research collaborations between SMEs, researchers, Greater Manchester universities, NHS organisations and the broader health innovation community. The project is led by HInM in partnership with The University of Manchester (UoM), Manchester City Council, Bionow and The University of Manchester Innovation Factory. It is part-funded by the European Regional Development Fund (ERDF). Read more 
HInM is also partnering with Danaher Diagnostics on a health accelerator programme to support innovations that provide remote management of patients leaving hospital care and/or patients with long-term conditions at home. Under the Danaher Health Accelerator HInM aim to support companies with identifying and filling in any gaps in their clinical and business development and utilise HInM's expertise and knowledge of the local system and health care market along with Danaher's research and development expertise to develop their solutions and clinical value proposition. Read more
HInM is also part of the Christabel Pankhurst institute for health technology research and innovation in Manchester consortium. Launched in January 2021, the institute will build on Manchester's academic strengths in digital health and advanced materials to discover innovative health and care solutions. It is part of an ambitious plan set out in the Greater Manchester Local Industrial Strategy to boost the city-region's provision in this area and follows a £5million Local Growth Fund award from Greater Manchester Local Enterprise Partnership and Greater Manchester Combined Authority (GMCA). The consortium is made up of the University of Manchester, Manchester Science Partnerships Manchester University NHS Foundation Trust and HInM. Read more
Greater Manchester has also been named as a High Potential Opportunity for health innovation in healthy ageing by the Department for International Trade. HInM worked with MIDAS and the GMCA on the development of the application, which will help raise the profile of the city region in this key area of Greater Manchester's Local Industrial Strategy, with the ultimate aim to boost the local economy during the 'recovery' phase and Build Back Better at this crucial time. Read more
HInM has also been an integral partner in establishing The Innovation Partnership for Healthy Ageing (IPHA) which was established to bring GM stakeholders together to facilitate the adoption of healthy ageing related innovations and unlock the economic potential of the ageing population to support productivity and growth across the city-region. Initiated in July 2020, HInM has worked on three core workstreams – developing a Healthy Ageing Pipeline, supporting Business Engagement and establishing an Innovation Programme/ incubator – all with the aim of exploring the viability of establishing a Healthy Ageing specific innovation programme in GM. Read more
HInM also provides procurement advice and supports several national initiatives and events, including acting as a procurement mentor in the NHS Innovation Accelerator Fellows programme, supporting SBRI national funding calls and delivering focussed masterclasses with the Office for Life Sciences. Locally, HInM also supports the Health 2.0 Manchester Chapter, a community focused on innovations in the delivery of digital healthcare and health related technology.
---
Case study: 140,000 funding awarded to accelerate innovative med-tech products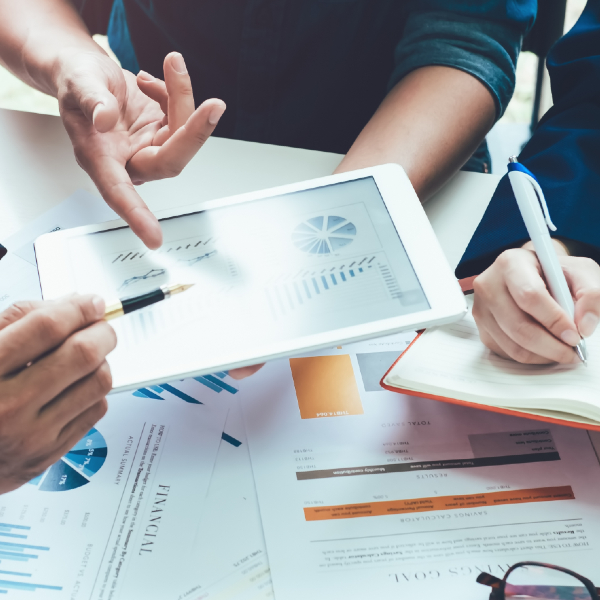 A digital platform to support remote monitoring of complex wounds, an app to help young adults and adolescents manage their type 1 diabetes and a speech recognition app with machine learning for people with speech impairments were successful as part of the 2020-2021 HInM Momentum Fund.
The innovation fund has been established to support the introduction and adoption of needs-led, evidence-based innovations into the healthcare system within Greater Manchester and East Cheshire.
The latest funding call invited applications from innovations to support clinical management post COVID-19 and/or chronically ill patients at home.
In total £140,000 was awarded to three projects during the 2020-21 call.
The successful innovations are:
WoundPad by MDSAS Ltd awarded £42,000. WoundPad is a digital platform that brings together all the different components required for the remote management of complex wounds in a community setting. The web-based innovation integrates with NHS networks and systems to facilitate remote management at home, early intervention, triage and escalation of care for patients with complex wounds.
Nudg by LovedBy Ltd awarded £48,098. Nudg is an app platform developed to deliver positive behaviour change using artificial intelligence and personalised lessons, prompts and support to help adolescents to manage their type 1 diabetes.
Voiceitt by Technologies of Voice Interface Ltd awarded £50,000 Voiceitt's speech recognition technology is an accessible tool designed to recognize and translate non-standard speech patterns to improve independence and facilitate communication. The mobile app can be used to interpret a user's unique speech sounds and produce voice commands through artificial intelligence and the platform's algorithms.
Find out more about the successful Momentum Fund innovations 
---
Case study: Innovators using AI to transform diabetes management
Gendius developed Intellin® as an intelligent diabetes management platform that uses clinical data to predict the trajectory of an individual's diabetes and helps to mitigate progression through smart tips. Powered by sophisticated AI algorithms, Intellin® aims to change the way diabetes is managed.
HInM recognised the potential of the app early in its development and has supported Gendius throughout all stages of the innovation. This support has included bespoke business support such as user experience design and advice, brokering introductions to demo Intellin® and pitching for funding at a European/global scale at the HIMSS-Health 2.0 European Conference. The company has also been successful in two funding awards under the HInM Momentum Fund and HInM is supporting Real World Validation in partnership with University of Chester and NHS Oldham CCG.
Following support from HInM, Gendius has attracted investment from a number of sources including Innovate UK, SBRI, venture capitalists, and crowd-funding with total investment close to £2m. The company is also expanding exponentially, creating new roles during 2020 and the app was named 'Best Health Application of the Year' in the 2020
Healthcare and Pharmaceutical Awards.
Intellin® has already seen outstanding growth, with over 300,000 downloads worldwide, and more than 65,000 monthly
active users. Demand for the Intellin® platform has grown during 2020-21 as healthcare systems across the world have struggled to help people with diabetes to manage their condition effectively during the COVID-19 pandemic.
"Our engagement with HInM has been invaluable. The support we have received has been multi-faceted, ranging across financial, introductions, advice and belief in what we are doing. Plotting a route into the NHS is one of the hardest challenges any start up faces, and HInM have enabled us to progress far quicker than we could have done without them." Chris Genders, Co-Founder of Gendius
---
Read the rest of the 2020-2021 Impact Report
Use the image links below to move between the different sections of the report.