Health and Care Catalysts
Impact Report 2020-21
It is undeniable that COVID-19 has accelerated innovation within health and care – from rapidly mobilising the use of virtual consultations to developing new practices to improve patient safety.
During the pandemic, HInM has worked with partners at a local, regional and national level to rollout vital new innovations and embed them within the system.
Organisation across Greater Manchester have worked together on common goals and priorities during COVID-19 with a ground-up approach to innovation – creating solutions to the problems the system has faced during COVID-19. GM has been aided in this journey by the variety of health boards, networks, and patient/citizen groups collaborating together and connecting the innovations to the correct needs and priorities.
Being linked to national networks, such as The AHSN Network and Patient Safety Collaboratives, has also enabled HInM to share successes, learnings and challenges on a national scale while also learning from our innovation partners and commissioners.
Working together as part of the NHS Confederation Reset work and the NHSX Innovation Collaborative has allowed HInM the opportunity to share work even further and with more organisations and health care systems.
An essential part of this has been getting to the frontline clinicians, the carers, the patients and citizens themselves to make sure that it is a person-centred transformation. It has given HInM the chance to feed into the priorities they have identified and ensure that innovation connects to their needs.
Read a blog by Dr Tracey Vell, HInM's Clinical Director, about the imporance of clinical leadership and engagement during COVID-19
---
Case study: A Greater Manchester Response to Mental Health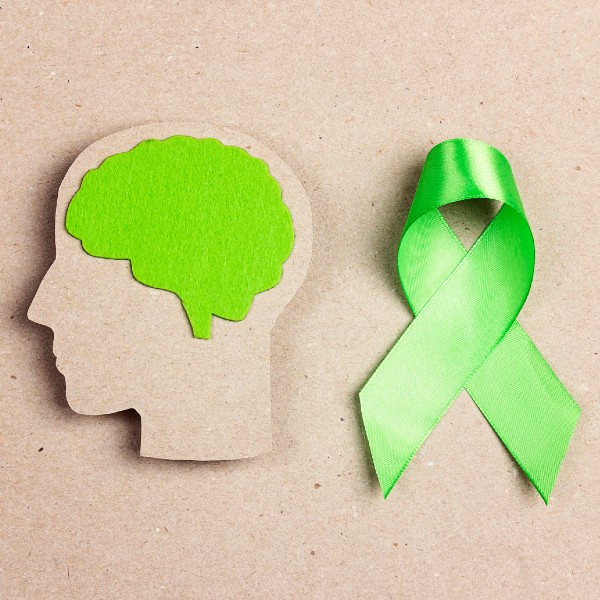 COVID-19 brought high levels of uncertainty, anxiety and worry into the lives of citizens in Greater Manchester. Lockdown left many feeling lonely and isolated, separated from friends, families and colleagues and additional pressure was placed on mental health services.
Within weeks of the first lockdown in March, a city-region response on mental health, announced by Mayor of Greater Manchester Andy Burnham and the Greater Manchester Health and Social Care (GMHSC) Partnership was launched to complement work already happening at a local level. This included the launch of a range of digital services and online support for children and adults across Greater Manchester to minimise the need for people to attend GP surgeries or hospital. It aimed to provide those people already experiencing mental health issues and anyone struggling during the pandemic with access to rapid mental health support from their own home.
A review of the digital innovations, prepared by HInM, found that thousands of people across Greater Manchester have used one of the digital mental health services during the pandemic.
Kooth – an online counselling and emotional wellbeing platform for children and young people.
8,045 young people accessed support through Kooth
64,000 logins recorded.
33,200 messages on the platform
15,000 article views.
94% of users said they would recommend Kooth to their friends.
Kooth user feedback: "I feel so much more positive about myself now. I feel like a different person. I feel supported and valued and as a result I'm making changes in my life."
SilverCloud – an online therapy programme for adults proven to help with stress, anxiety, low-mood and depression.
10,625 users across GM have accessed SilverCloud
On average 94% of users found the modules to helpful.
SilverCloud user feedback: "Very enlightening and liberating! I can't solve or change the past. But I can enjoy the present and have hope for the future."
SHOUT – a confidential 24/7 text service operated by trained crisis volunteers who will chat using text responses.
338 conversations have taken place with people from GM
90% of respondents found the conversation to be helpful.
SHOUT user feedback: "I really appreciate all the help offered. It was nice to be able to tell someone what happened to me without feeling ashamed of it."
HInM have also been involved in further Mental Health projects during the past year, including completing a snapshot review to help inform the Greater Manchester Mental Health recovery planning and prioritisation process focusing on emerging needs in communities/localities due to the COVID-19 crisis. Information was captured from across the GM system, including mental health provider Trusts, CCGs, Local Authorities, Social Care, charities, communities and service users.
HInM also worked with GMHSC Partnership and The University of Manchester to aid wider spread and adoption of Paediatric Autism Communication Therapy (PACT) evidence-based intervention in which therapists work with parent/ carers to enhance social communication with their young child with autism spectrum disorder. HInM undertook barriers and enablers activity, capturing information through data collection and interviews and online surveys, to feed into learning of progress being made with adoption. HInM also produced an implementation pack, bringing together key resources as a reference guide to adopting PACT.
Find out more about the digital mental health programme of work
---
Collaborating as part of the AHSN Network
As an Academic Health Science Network, HInM has joined with the 14 other AHSNs to spread national innovations and support the response to COVID-19.
Innovations rolled out during the pandemic have included new initiatives as well as acceleration or adaptations of existing initiatives. Innovations supported include:
Supporting people with breathing difficulties including chronic obstructive pulmonary disorder with resources to help individuals manage their condition at home and reduce readmissions to hospital.
HInM has worked with Everybody Sport and Recreation to support online delivery of the ESCAPE-pain rehabilitation programme for people with chronic joint pain.
Continuing to rollout the Transfers of Care Around Medicines project, an electronic pharmacy referral system, to support patients who need additional support taking their prescribed medicines following a hospital stay, including those patients who have recovered from COVID-19.
During 2020-21, HInM has also begun engagement on three new national AHSN adoption and spread programmes commissioned by NHS England:
Early Intervention Eating Disorders – Supporting mental health teams across England to speed up diagnosis and treatment of eating disorders in young people aged 16 to 25. One approach in use is FREED (First episode Rapid Early intervention for Eating Disorders), an evidence-based, specialist care package for 16 to 25-year-olds with a first episode eating disorder of less than three years' duration. Broadly based on the early intervention model for psychosis, it overcomes barriers to early treatment and recovery and provides highly coordinated early care, with a central focus on reducing the duration of an untreated eating disorder. HInM has already supported the rollout of FREED to Salford and Manchester.
Focus ADHD – AHSNs are working with mental health trusts and community paediatric services across England to improve the assessment process for Attention Deficit Hyperactivity Disorder (ADHD) for children and young people. The core element of this programme will involve work with trusts to implement an objective assessment tool (measuring attention, impulsivity and activity) to supplementcurrent clinical assessment processes. Research has shown that the use of objective assessment tools alongside other clinical information, can provide a more rapid diagnosis after fewer patient visits, improving patient, family and clinician experience.
Lipid management and FH: The aim of this joint AAC and AHSN Network programme is to support primary care in the prevention and management of CVD, introducing targeted interventions for people with high cholesterol, including identifying and treating people with familial hypercholesterolaemia (FH). This programme will support work already underway by HInM with the FH cascade testing service and delivery of a novel therapies for CVD programme.
As an AHSN, HInM is also hosts the Greater Manchester and East Cheshire Patient Safety Collaborative and supports delivery of the National Patient Safety Improvement Programmes. These programmes include reducing deterioration associated harm, improving maternity and neonatal safety, reducing severe avoidable medication-related harm and improving mental health care. Read more
HInM is also a member of the Accelerated Access Collaborative, the umbrella organisation for UK health innovation, and supports stronger adoption and spread of proven innovations. Innovations supported during 2020-2021 include FeNO testing as a method to assist in the diagnosis of asthma and biological therapies for treating severe asthma.
NHSX has also partnered with the national AHSN Network to establish a national Innovation Collaborative, creating a connected network to rapidly share learning and best practice in digital transformation across the NHS and care sector. Working closely with the regional teams, the collaborative has provided support to frontline teams to identify, implement and evaluate the rapid scale of innovation using quality improvement science and other methodologies. Through this work HInM is supporting the rollout of digital tools to transform the care pathway for patients with heart failure alongside progressing the COVID-19 tracker in care homes and rollout of COVID Oximetry @home.
Read a blog by HInM's Chief Operating Officer about working with our national partners during COVID-19.
---
Case Study: COVID Oximetry @Home
Patients at risk from COVID-19 in Greater Manchester have been supported through a national programme designed to provide an early-warning system if their condition worsens. COVID Oximetry @home uses pulse oximeters for patients to safely selfmonitor their condition at home, providing an opportunity to detect a decline in their condition that might require hospital review and admission.
The programme was managed by NHS England and NHS Improvement, in partnership with NHSX and NHS Digital. It has been supported by England's 15 Patient Safety Collaboratives, including Greater Manchester and Eastern Cheshire Patient Safety Collaborative.
In Greater Manchester 100% of CCGs established a fully operational COVID Oximetry @home pathway, with HInM supporting the rapid spread of this programme through intense collaboration with the region, access to training and resources, data collection and evaluation and by facilitating a learning network.
The COVID virtual ward model, a secondary-care-led initiative using remote pulse oximetry monitoring to support early and safe discharge from hospital (step-down care) for COVID patients, has also been rolled out across GM during the pandemic.
The Greater Manchester system has also worked together to rapidly develop a COVID-19 home monitoring digital platform for patients on a COVID Oximetry @home programme or COVID virtual ward. The platform records the health status, including pulse oximeter readings, for patients being supported through the programme and includes a myGM Care app which will enable patients to directly input their readings. Clinicians can view the readings for their patients and act if the patient needs prompt intervention. It also provides a digital platform and dashboard report to enable teams to manage and monitor the group of citizens in a local area.
"Across Greater Manchester we came together as a team to do something novel. This approach has enabled us to remotely monitor patients with acute COVID in the comfort of their own home with the reassurance of their loved ones close by. The hospital virtual wards enable us to discharge patients home sooner with the same remote monitoring so that should any deterioration occur, patients are escalated to promptly without delay to the most appropriate setting." Dr Bushra Alam, clinical lead for GM CO@H programme

"The whole process of being discharged to the COVID virtual ward was great from start to finish, everything was set up for me before I went home, and the nurses rang me every day to check on me. I also had a contact number for the hospital team if I had any questions. The whole system just works brilliantly and I can't thank the hospital staff enough." Patient supported on the Oldham COVID virtual ward
---
Case Study: Improving Tracheostomy Care During COVID-19
The COVID-19 pandemic has placed unprecedented pressure onto the healthcare system, with a surge in critically ill patients requiring ventilation support and temporary tracheostomies, an artificial opening in the front of the neck to support breathing, as they recover. While the tracheostomy tube is in place it needs to be cared for to keep the airway clear and prevent complications, and patients need additional support for communication, eating and drinking.
Working with the AHSNs, including HInM, and the Patient Safety Collaboratives, a Safer Tracheostomy Care toolkit was to support staff and clinicians to care for
patients with temporary tracheostomies. It included three key safety elements 1) A standardised tracheostomy daily care bundle. 2) Bedhead signs with key information about the procedure to support rapid communication in an emergency and 3) Standardised 'bedside' tracheostomy emergency equipment available at all times.
The toolkit, which was rapidly rolled out nationally, aimed to improve patient care for those with temporary tracheostomies and support clinicians who may have been unfamiliar with treating patients with tracheostomies by providing education, resources and access to equipment.
In the past quality improvement in tracheostomy has typically been driven by an individual or an individual hospital team, or in response to an isolated incident which highlights the need for improvements. But through the national programme, AHSNs have been able to rapidly spread the knowledge and improvements across all teams and deliver that change when it has been most needed. It also built on work which started over 10 years here in Manchester, with the aim to improve tracheostomy care and grew into the National Tracheostomy Safety Project, taking the best experiences from not only the UK but globally, to develop the tools and resources which are being used around the world.
"During the pandemic we've had anecdotes from patients which highlight why improving tracheostomy care is making a difference to them – the joy of being able to drink their first cup of tea after being critically ill for six weeks or telling their family they love them once their voice returned." –Dr Brendan McGrath, national clinical advisor for the National Patient Safety Improvement Programmes' COVID-19 safe tracheostomy care response and intensive care consultant at Manchester University NHS Foundation Trust
Read Dr McGrath's blog abour improving tracheostomy care during COVID-19
---
Case Study: Supporting pregnant women at risk of pre-eclampsia with rapid testing and remote blood pressure monitoring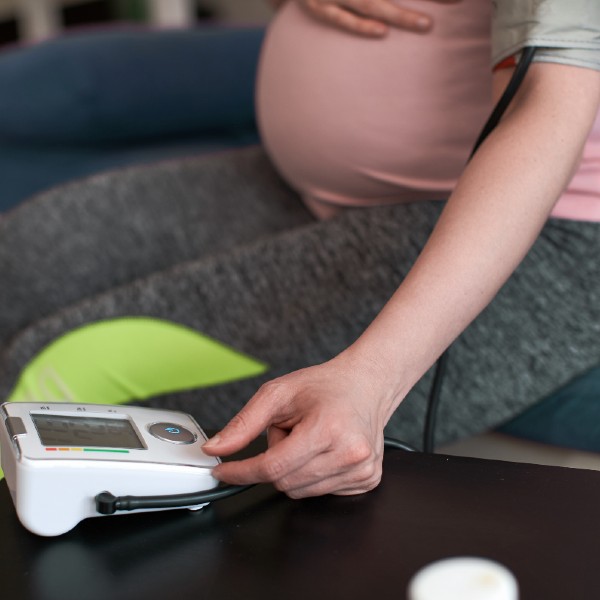 Pregnant women across Greater Manchester are benefiting from a quick, accurate blood test to identify pre-eclampsia, a condition which can lead to serious complications if not monitored and treated. During 2020-21 and supported by HInM, all NHS maternity sites across Greater Manchester rolled out Placental Growth Factor (PlGF)-based testing, a blood test which can confirm or exclude pre-eclampsia and assess the risk for complications.
Pre-eclampsia affects around 3 per cent of pregnant women and the condition can lead to severe complications for both mother and baby if it is not monitored and treated. The earlier pre-eclampsia is diagnosed and monitored, the better the outlook for mother and baby.
The new test, part of a national initiative through the Accelerated Access Collaborative Rapid Uptake Products, offers clinical teams the ability to better manage risk, improve patient safety through faster and accurate diagnosis and ensure the women and their unborn baby receive appropriate care.
During the pandemic, HInM has also supported some maternity services to enable remote blood pressure monitoring services for pregnant women at risk of pre-eclampsia. Pregnant women have been identified as a vulnerable group and therefore it is essential that, where possible, hospital attendances are avoided to minimise virus transmission. Avoiding face-to-face appointments posed significant challenges for antenatal services as many women receive vital care during these clinics, including blood pressure measurement. An early sign of pre-eclampsia is having high blood pressure (hypertension), which is usually picked-up during routine antenatal appointments and requires regular
monitoring.
Through the remote monitoring rollout, pregnant women have been given blood pressure monitors which allows them to take their blood pressure measurements at home and record them in an app or by telephone to their midwives. Midwives can monitor the results and escalate for additional treatment if there is a need. HInM has also worked with technology company Graphnet to support the development of the MyMaternityCare app, which enables women to input their readings directly into an app, which can be viewed by their midwives. It is also set to be integrated into the GM Care Record.
"The Placental Growth Factor test enables us to make the right decisions for the women in our maternity care. We can ensure that those with pre-eclampsia or who are at the highest risk of developing pre-eclampsia are getting the care they need, when they need it. By also being able to remotely monitor our pregnant women we can continue their care and limit the number of people needing to attend hospital during the pandemic." Clinical lead Professor Jenny Myers, Consultant Obstetrician at Saint Mary's Hospital and Professor of Obstetrics and Maternal Medicine at The University of Manchester
Faye, a patient at Saint Mary's Hospital, part of Manchester University NHS Foundation Trust (MFT), had two pregnancies complicated by pre-eclampsia. When the PlGF-based test placed her in an intermediate risk of pre-eclampsia, clinicians were able to increase her monitoring and ensure she gave birth to a healthy baby boy. Faye said: "I was really grateful that extra monitoring and blood tests are now available, it's really different to my first pregnancy. The blood tests in this pregnancy made a big difference, I was so worried given everything we'd been through before."
Read Professor Jenny Myers's blog about the importance of pre-eclampsia care during COVID-19
---
Read the rest of the 2020-2021 Impact Report
Use the image links below to move between the different sections of the report.