17 Jun 2019
10:00 - 12:00
Manchester: Cities Changing Diabetes Launch
Manchester Art Gallery Mosley Street Manchester M2 3JL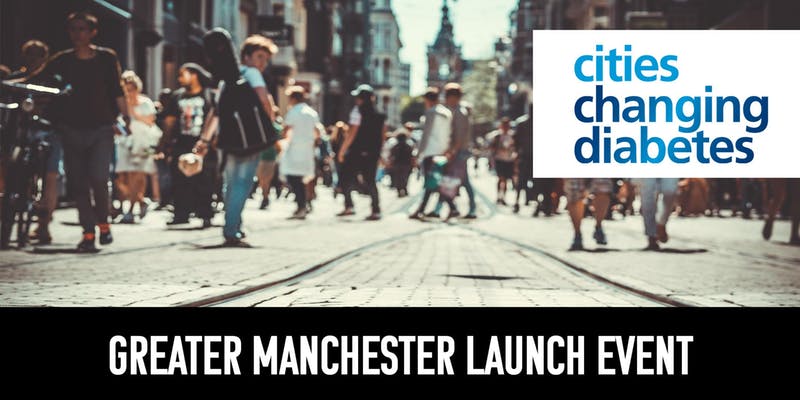 Cities Changing Diabetes (CCD) is a partnership programme established to address the global urban diabetes challenge. Initiated in 2014 by Danish pharmaceutical company Novo Nordisk, the programme is a response to the dramatic rise of urban diabetes and has been developed in partnership with University College London and Steno Diabetes Center, Copenhagen.
Cities Changing Diabetes was launched with a clear ambition: to accelerate the global fight against urban diabetes. Working with partner cities, new approaches have been developed to map the challenge, understand the areas of greatest risk and vulnerability and design interventions that can begin to deliver real impact.
Type 2 Diabetes prevalence in Greater Manchester has doubled in the last 20 years and currently 7.2% (90% type 2, 10% type 1) of the population are now living with this chronic condition. With Greater Manchester benefiting from a devolved health and social care system, this represents an exciting opportunity to explore a model of Cities Changing Diabetes that fits within the city-regions governance.
Join us on Monday 17 June as Health Innovation Manchester and Novo Nordisk announce this pioneering partnership, discuss their shared ambition to bend the curve of type 2 diabetes, and explore the possibility of Greater Manchester becoming the twenty-first city in the programme, joining Copenhagen, Houston, Vancouver, Johannesburg, Mexico City, Rome, Shanghai, Tianjin, Xiamen, Beirut, Buenos Aires, Hangzhou, Jakarta, Koriyama, Madrid, Mérida, Milan and Leicester.
Guests to the launch will hear from local people living with type 2 diabetes, speakers from within the Cities Changing Diabetes network, diabetes specialists working across Greater Manchester and guests from public health organisations in Denmark and Italy, who will discuss how the CCD programme has helped drive change in type 2 diabetes awareness and outcomes.