12 Nov 2020
Professor Ian Bruce – Aligning research to the needs of Greater Manchester's system and population during COVID-19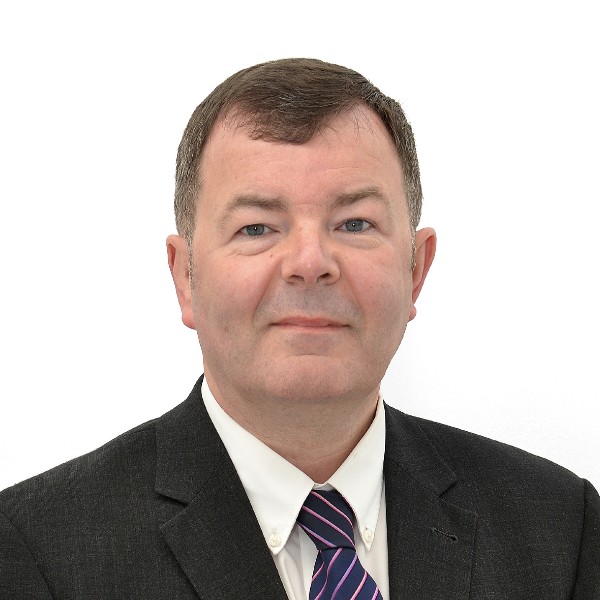 Strong clinical, academic and research partnerships across Greater Manchester have rapidly responded to the COVID-19 pandemic to ensure the city-region plays an integral part in beating the virus.
From the creation of a COVID-19 Research Rapid Response Group, harnessing the power of hundreds of researchers and clinical colleagues to provide cutting-edge research, to recruiting thousands of patients to research studies, Greater Manchester has been providing vital support to the global pandemic efforts.
In this blog, Professor Ian Bruce, Academic Director at Health Innovation Manchester and Director of the NIHR Manchester Biomedical Research Centre (BRC), explains the importance of research aligned to the needs of GM and its population during the first 6 months of COVID-19.
Research plays a crucial role in the understanding of any new disease, how to tackle it and how to respond to the impact it will have on communities. When COVID-19 hit we had a new disease but no therapies to treat it and limited understanding about the virus. We knew that Greater Manchester could play a vital role in the global research efforts, but we needed a coordinated approach to maximise our impact.
The speed at which our scientific community stepped up to respond to the COVID-19 outbreak was outstanding and a testament to Greater Manchester's strong clinical-academic leadership and research assets. We created the Research Rapid Response Group (RRRG), which gave us the ability to link across the universities in Greater Manchester, the NHS Trusts and our research infrastructure. The RRRG brought together our strengths across many research areas and disciplines into one group, aligned behind shared goals to minimise lives lost and reduce the impact of the pandemic on Greater Manchester's health and social care system and the wider community. People have worked together in a collaborative way and some of the big ideas that have been supported by the RRRG are now having national impact.
A vital part of Greater Manchester's research response has been prioritising research that will have an immediate impact in responding to the pandemic and removing the barriers that slow down progress. The RRRG allowed us to focus on what was most urgent, support the research leads and allow the experts in different fields to thrive. It was important that no matter what the research, it had to have an immediate impact on the health of our residents, the COVID-19 response or inform policy decisions for the Greater Manchester and wider national and international response. Being able to support experts to develop their ideas, reduce the barriers they encounter in their research, provide support with grant applications and see the impact of their work has been incredibly rewarding.
For example, researchers from Manchester University NHS Foundation Trust (MFT) and The University of Manchester (UoM) are part of the COVID-19 National DiagnOstic Research and Evaluation Platform (CONDOR) platform, which is assessing new tests that may give doctors COVID-19 results in minutes rather than days. Researchers have also used their expertise in immunology to better understand how the virus behaves and affects individuals in order to support a more personalised approach to treatments and give us a real insight into the disease and treatments. Within the NIHR BRC our Hearing Health researchers have also examined the unintended consequences of the use of face masks for those with a hearing difficulties, impairing the ability for some people to communicate. Researchers have also investigated deterioration in hearing following COVID-19 and the results have added to growing body of anecdotal evidence that coronavirus has long-term impacts on health.
We've had a unified, coordinated approach to recruitment to clinical trials and clinical studies across the region. So far more than 8,000 people in Greater Manchester have been part of one of over 70 COVID-19 clinical trials and studies. These trials and studies have focused on data, observations and treatment to help stop the virus or improve care for patients and have found successful treatments which are now making a difference.
The acceleration of the GM Integrated Digital Care Record and the ability to harness this data to learn more about the pandemic and its impact across our health and care systems is also a hugely important development for Greater Manchester. Having the ability to share information across the system, backed by the right information governance, public trust and protection, is essential not just in the pandemic but in the future. It will enable us to spot patterns, understand unmet needs and pull together policy to improve systems and the health of the region.
Through Health Innovation Manchester and the Manchester Academic Health Research Centre (MAHSC), we already had structures and strategies in place to work together and collaborate on research. These structures, with their existing strategic plans, gave us an agreed base to work from and meant we could move quickly and effectively during a fast moving, rapidly evolving situation. It has also allowed us to strengthen relationships across different faculties, universities and organisations through regular collaboration and engagement.
Our co-ordinated approach has also enabled us to influence policy within Greater Manchester and provide expert advice to the system. We've been able to support local decision making, future planning and provide advice on where resources would be best deployed.
Research has already expanded our knowledge of the virus and how we can manage the direct and indirect consequences of the outbreak. We've learnt a lot about how to work together across organisations. But we know that we are still in the early stages of the pandemic and we are now facing the next 'wave' with infections rising and winter pressures growing. At this juncture it is crucially important to continue to support the research efforts across our conurbation. Research is part of the core business of our city-region. We remain focused on addressing the next series of 'big questions' and keeping the time from discovery, through development, to the large-scale deployment of innovations as short as possible for the benefit of our citizens.