17 Dec 2019
Dr Paula Bennett: Discussing Winter Pressures in the NHS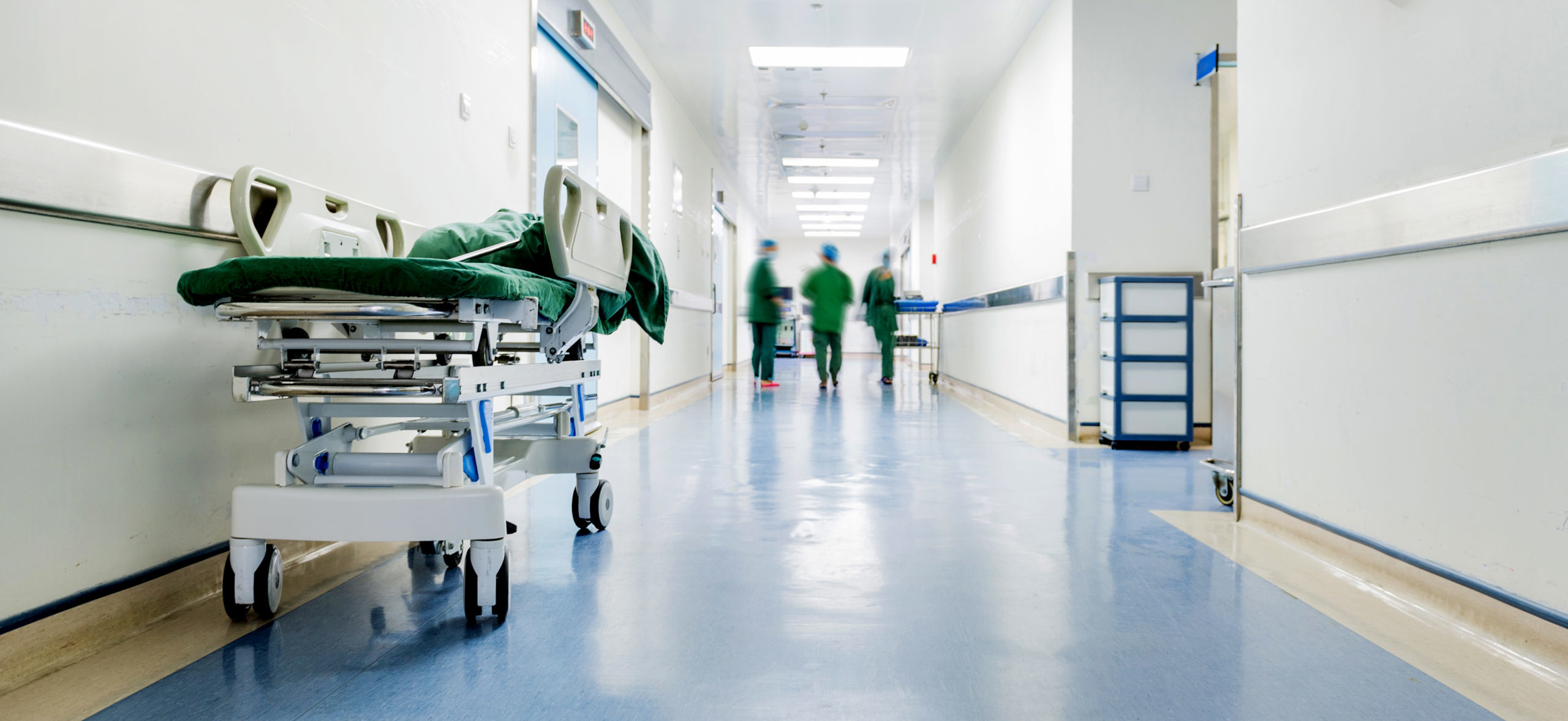 The winter months can be a difficult time for healthcare services in Greater Manchester and Eastern Cheshire and across the country.
In winter there is an increase in illnesses like the norovirus and flu. The young and old are particularly vulnerable and higher numbers of patients access health services in primary and secondary care because of this.
Our Associate Director of Clinical Development, Dr Paula Bennett (pictured in the middle) has had a long clinical career as an Emergency Nurse, leading on developments in service redesign, Advanced Practice, Paediatric emergency care and informatics.
Dr Bennett now leads our Utilisation Management Unit at Health Innovation Manchester, an experienced team of NHS clinicians and analysts that combine expertise in data analysis alongside extensive front-line clinical insight to accelerate improvements in health and care
In our latest blog, Dr Bennett shares her thoughts on dealing with winter pressures.
Across the NHS we often talk about winter pressures, but now we are experiencing similar pressure all-year round. So, what are winter pressures?
The pressure that we feel is that the demand for health services, whether that's in primary or emergency care, outstrips our supply. This might be the supply of cubicles in emergency department, the supply of appointments in a GP surgery, or the supply of staff to provide care and assessment.
There are key things that all health care staff can do to ease pressure in the system. The over-riding principle being  to ensure that patients get the right care, at the right time by the right staff,  the first time.
This reduces delays and improves the patient and family experience, ensuring patients get the care and treatment they need as soon as they need it. And for some patients this may mean it's safe to wait to be seen at a later time.
In hospitals the streaming of patients when they arrive achieves this, by ensuring patients  are sent to the right department, as early as possible in their journey.
Another key component to support and manage winter pressures is data. This is critical in enabling you to plan adequately.
The pressure we feel in systems is very rarely due to dramatic increases in demand, it's usually the supply of the resources required to meet that demand which is compromised. This could be space, staff or CT scans slots for example, so understanding when patients present and the demand that they generate enables you to plan accordingly.
Understanding key performance metrics and using predictive data to support planning adequate resources is so important. Reviewing plans dynamically at team, department, service and site level ensures learning is shared and everyone is clear on where the challenges are and what has been done to provide additional support.
The Utilisation Management at Health Innovation Manchester are experts in understanding data, and comprises of experienced NHS clinicians and analysts, meaning we can combine expertise in data analytics alongside front-line clinical insight.
This has allowed us to develop into a team of trusted partners to health and care commissioners and providers across the UK, by providing bespoke analytics and clinical reviews we have been able to support system improvement and enable health and care systems to improve patient care, flow and outcomes.
More importantly, we fully appreciate capacity challenges and the need to avoid disruption and to support clinical and operational staff at all levels in the organisation
The team has been a part of the NHS since 2003 and have an established reputation as pioneers in the field of clinically-led analytics, thanks to our intrinsic patient first ethos and our bespoke approach tailored to meeting the needs of each organisation we work with.
Dr Paula Bennett spoke in length about the pressures that services may be facing at this time of year. Watch the full interview with Dr Bennett, as she discusses how to best approach these winter pressures.