Our Board
Accelerating innovation that transforms health and wellbeing
Rowena Burns
Chair of Health Innovation Manchester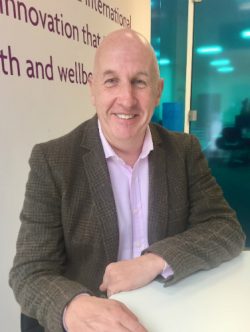 Ben Bridgewater
Chief Executive, Health Innovation Manchester
Amanda Risino
Chief Operating Officer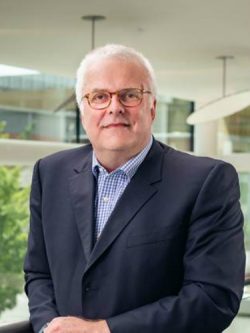 Prof Peter Clayton
Chief Academic Officer, Health Innovation Manchester
Rowena Burns
Chair of Health Innovation Manchester
Rowena is the chair for Health Innovation Manchester with an approach to drive growth, which involves extensive joint working with the City's universities, major hospitals, and industry partners.  Rowena is also chief executive of Manchester Science Partnerships (MSP), the UK's largest science and technology park operator.
Rowena has an impressive track record in senior leadership, including previous roles as group director of the Manchester Airports Group and chief operating officer of Bruntwood, MSP's majority shareholder.
Ben Bridgewater
Chief Executive, Health Innovation Manchester
Ben Bridgewater is Chief Executive of Health Innovation Manchester, an academic health science system that brings together health, academia and industry. The mission is to accelerate innovation into practice at pace and scale, so to transform the lives of Greater Manchester's 2.8 million citizens.
He is a leading expert on health informatics, national clinical audit, clinical governance, healthcare transparency, patient experience measurement and digital transformation in healthcare, publishing numerous high profile academic outputs and delivering innovative IT tools for disseminating clinical outcomes to professionals and the public.
Prior to joining Health Innovation Manchester, Ben worked for global technology company DXC Technology as the Director of the Healthcare and Lifesciences Global Build Advisory Team. Until January 2016, he was a cardiac surgeon at the University Hospital of South Manchester for nearly 18 years.
Ben also provided clinical leadership for the UK national cardiac audit programme, as well as leading analyses that provides UK hospital and cardiac surgery mortality rates to the public. The programme is world-leading and associated with a 50% reduction in risk-adjusted mortality over 10 years.
Amanda Risino
Chief Operating Officer
Amanda has more than 30 years' experience in the NHS and initially she trained as a physiotherapist, becoming a clinical specialist in spinal musculo-skeletal conditions. Amanda then moved into senior and executive management roles within various areas across the NHS including acute, community and mental health services as well as across social care, before taking executive transformation roles spanning across entire systems in the North West.
For the last four years, Amanda has worked at Health Innovation Manchester as an executive director and is currently its Chief Operating Officer. Amanda was instrumental in leading and shaping Health Innovation Manchester, which brought the Greater Manchester Academic Health and Science Network (AHSN) and the Manchester Academic Health Science Centre (MAHSC) together, to focus on driving rapid innovation from discovery through to development then into system adoption. In 2019 Health Innovation Manchester was joined by National Institute for Health Research Applied Research Collaborative for Greater Manchester (NIHR ARC-GM), bringing together researchers, health and care providers, patients and communities to deliver large programmes of research. More recently, Health Innovation Manchester has become a leading digital transformation vehicle for the Greater Manchester system with national recognition. Amanda is leading on the national rollout of Eating Disorders innovation across the AHSN.
As an Executive member, Amanda's role is to build a culture of partnerships and collaboration to create a seamless pathway from discovery, science and industry engagement through to adoption and diffusion at pace and scale. This includes leadership of Health Innovation Manchester's AHSN commission within Greater Manchester and Eastern Cheshire. Amanda is truly passionate about improving standards of healthcare and well-being across the whole health and social care economy working with partners, patients and the wider population to rapidly discover, develop and deploy innovations utilising digital capabilities.
Prof Peter Clayton
Chief Academic Officer, Health Innovation Manchester
Professor Clayton graduated from Manchester University Medical School in 1984 (Distinction in Paediatrics), having obtained a first class degree in Physiology & Pharmacology in 1981. He did his early paediatric training around Manchester before embarking on an academic career in Paediatric Endocrinology. His MD thesis was on "Growth Patterns after Neuroaxis Irradiation in Childhood". He spent time at the University of Virginia, USA as a MRC Travelling Fellow in 1990/1 with his work there primarily directed at molecular endocrinology in the laboratory.
He returned to Manchester to establish a research group of both clinicians and scientists, working under the broad remit of investigating normal and abnormal growth from clinical, biochemical and molecular perspectives. He took up a Senior Lectureship in Child Health in 1994, and was promoted to Professor of Child Health and Paediatric Endocrinology in 2001. He was lead for the Division of Human Development in the Manchester Medical School from 2001-2007. He was Director of the Institute of Human Development in the Faculty of Medical & Human Sciences 2014-2016.
He has >200 publications on clinical and basic science aspects of paediatric endocrinology. He has served on the editorial boards of a number of endocrine journals (Hormone Research in Paediatrics, European Journal of Endocrinology and Clinical Endocrinology). He has been on the Councils of the Growth Hormone Research Society, the Society for Endocrinology UK, and the European Society of Paediatric Endocrinology, being Chair of the ESPE Corporate Liaison Board. He is currently Secretary-General for ESPE. He is on the medical committee of the UK Pituitary Foundation.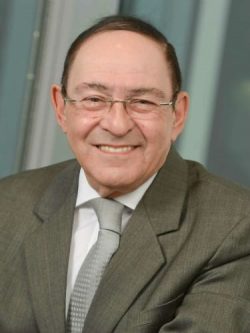 Sir Howard Bernstein
Strategic Advisor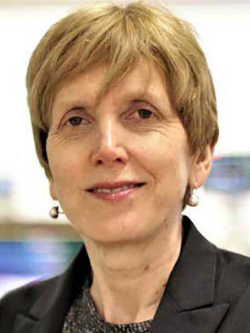 Dr Helen Routh
Strategic Advisor
Richard Topliss
Chair of the Growth Company
Sir Howard Bernstein
Strategic Advisor
Sir Howard Bernstein is the former Chief Executive of Manchester City Council (1998 – 2017) and former Head of Paid Service for the Greater Manchester Combined Authority (2011-2017).
He has driven Manchester's regeneration, through strong public/private sector partnerships.
Key achievements include a leading role in: renewal of the centre following the 1996 terrorist bombing; securing Manchester as Host City for the highly successful 2002 Commonwealth Games; introduction of Metrolink and its on-going expansion across the connurbation; establishment of Manchester Airport plc in the mid-1980's and its recent expansion; public sector reform, including the establishment of GM Combined Authority.
In 2014 he led negotiations with Government to secure a historic and groundbreaking Devolution Agreement for Greater Manchester. He also led the development of a Memorandum of Understanding between GM local authorities, NHS England and the GM CCGs to secure the devolution of health and social care funding in Greater Manchester.
External appointments include Deputy Chair of the HS2 Growth Task Force; Non-Executive Chair of Manchester Academic Health Science Centre.
Since retirement from Manchester City Council Sir Howard has taken up several strategic consultancy roles, including one with the University of Manchester and another with Deloitte LLP
Sir Howard Bernstein was knighted for his services in 2003.
Dr Helen Routh
Strategic Advisor
Dr Helen Routh is a board director and advisor, with extensive experience as a global healthcare executive solving complex problems at the intersection of research, innovation and business. Until 2017 she held diverse business and functional roles at Philips, building strategies and solutions that combine products, software, and services.
As well as being a non-executive director at Health Innovation Manchester, Dr Routh is currently non-executive Chair of Ultromics, an outcomes-based ai company spun out of the University of Oxford. She is also a non-executive Director and member of the Audit Committee for Agfa Gevaert N.V., a Belgian listed company delivering imaging & IT solutions to the printing industry, healthcare sector & industrial applications.
A physicist by training, Dr Routh uses her ability to translate between clinical problems and technical solutions to work among the worlds of technology, clinical development, and business. In 2006 she was appointed the General Manager of Philips Research in North America, connecting research and business teams to grow both internal and external funding. In 2009 Dr. Routh took her innovation understanding into business, as General Manager of Philips' clinical software divisions, leading the integration of multiple Philips divisions with acquired companies, and launching a new software platform. Combining innovation and business management experience, she worked across both the professional and consumer health businesses at Philips to lead the development of Innovation Strategy and head the new Integrated Solutions team.
Since 2017 Dr Routh has worked as a strategy advisor to a number of healthcare groups in both the US & UK including an integrated health system, startup companies and industry and clinical member organizations.
Richard Topliss
Chair of the Growth Company
Chair, Manchester Growth Company
RBS regional managing director Richard Topliss is the chair of The Growth Company. Richard has been based in the North West since 2000, originally running the corporate and commercial banking division of RBS in North Lancashire and Cumbria. He has more than three decades worth of experience in corporate banking and is responsible for a team of 328 staff, looking after businesses with turnover in excess of £2m across the North of England and North Wales.
In his role at RBS, Richard is a member of the National Leadership team and chair of the Regional Management team for the North, working closely with the North West's Local Enterprise Partnerships. He has experience working directly with the public sector and local authorities such as Manchester City Council, with whom he has helped to establish a funding hub for social inclusion. In addition to his local authority experience, Richard is also directly engaged with the local business community as an active member of the CBI council in the North West and the North West Business Leadership Team.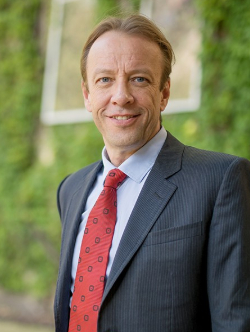 Graham Lord
Vice President, The University of Manchester and Dean of Faculty of Biology, Medicine and Health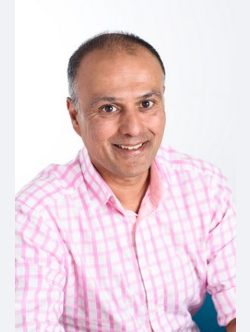 Raj Jain
Chief Executive of the Northern Care Alliance NHS Group
Sir Mike Deegan
Chief Executive, Manchester University NHS Foundation Trust
Graham Lord
Vice President, The University of Manchester and Dean of Faculty of Biology, Medicine and Health
Graham Lord became Vice-President and Dean of the Faculty of Biology, Medicine and Health in February 2019.
He also holds the role of Executive Director of the Academic Health Science Centre as part of Health Innovation Manchester, and represents the University on the board of the Northern Health Science Alliance.
Professor Lord qualified in medicine from the University of Cambridge in 1991 and undertook a period of general clinical training as a junior doctor in Cambridge, Hammersmith, Oxford and at the Royal Brompton Hospital.
Following specialisation in nephrology, transplantation and general medicine at the Hammersmith Hospital, he undertook a period of research in molecular immunology at Imperial College London that led to a PhD in 2000, funded by an MRC Clinical Training Fellowship.
He was appointed as a Consultant in Nephrology and Transplantation at the Hammersmith in 2003. From 2003-2008, funded by an MRC Clinician Scientist award, he was a visiting scientist at Harvard University and then came back to the UK to become the Chair of Medicine at King's College London.
He has built up a research group at King's, investigating fundamental immune cell biology and the translation of this knowledge to the diagnosis and treatment of patients with organ transplant rejection and autoimmune diseases. As a consultant at Guy's and St Thomas' NHS Foundation Trust he practices clinical nephrology with a particular interest in renal and pancreatic transplantation.
He led the successful application for the NIHR BRC at Guy's and St Thomas' and was appointed as Director of the Centre in 2012. In this role, he was responsible for the delivery of programmes of translational research and experimental medicine with a significant part of the Centre's portfolio focussed on regenerative and personalised medicine, advanced therapeutics and informatics.
He was elected as an NIHR Senior Investigator in 2013 and a Fellow of the Academy of Medical Sciences in 2016. He has sat on the NIHR Strategy Board and the National Clinical Research Network Co-ordinating Centre Board. He has also advised the UK Government as a member of the Expert Advisory Group of the Accelerated Access Review, representing the BRCs across the UK.
Raj Jain
Chief Executive of the Northern Care Alliance NHS Group
Raj re-joined Salford Royal in January 2015 to lead the development of the Group's corporate strategy, then becoming the Chief of Strategy & Organisational Development, with responsibility for workforce, digital, service development, estates and facilities.  He was also Deputy Chief Executive.
He has previously held the post of Managing Director of Greater Manchester Academic Health Science Network (AHSN), created to bring together healthcare and academic organisations in partnership with industry, local authorities and other agencies to improve health and economic wealth through the spread of innovation.
Raj was Chief Executive of an NHS Foundation Trust that was named Hospital of the Year in 2012 and has held senior roles in teaching and general hospitals. He spent the early part of his career in the oil and gas industry and is an economist by training and a Human Resources and Organisational Development professional.
Raj has been a director of two research organisations and has held regional and national leadership positions in health development and planning.
Sir Mike Deegan
Chief Executive, Manchester University NHS Foundation Trust
Sir Mike Deegan holds a first degree in Law and a Masters degree in Industrial Relations from the University of Warwick. He was previously Chief Executive at Warrington Hospital and then North Cheshire Hospitals NHS Trust. Mike was involved in the preparation of the Government's NHS Plan in 2000 and has held the post of Director of Human Resources for the NHS
He has worked widely across the public sector including roles in local government and education.
Manchester University NHS Foundation Trust is the host trust for: GM National Institute for Health Research (NIHR) components (Biomedical Research Unit (BRU), Clinical Research Network (CRN), Clinical Research Facility (CRF)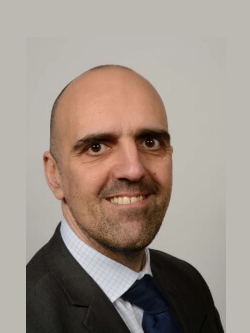 Steve Dixon
Chief Accountable Officer, NHS Salford Clinical Commissioning Group
Malcolm Press
Vice-Chancellor, Manchester Metropolitan University
Professor Dame Nancy Rothwell
President and Vice Chancellor of The University of Manchester
Steve Dixon
Chief Accountable Officer, NHS Salford Clinical Commissioning Group
Steve has worked at Salford CCG since it was established in 2013 as Chief Finance Officer and more recently took on the responsibility as Deputy Chief Accountable Officer. He has now stepped into the interim Chief Accountable Officer role to cover Anthony Hassall, who has started a secondment as Regional Chief People Officer with NHS England and Improvement.
Malcolm Press
Vice-Chancellor, Manchester Metropolitan University
Professor Malcolm Press was appointed as Vice-Chancellor of Manchester Metropolitan University in 2015, having previously held positions at the Universities of Birmingham, Sheffield, Manchester and UCL.
Malcolm is an ecologist with over 200 publications covering the impacts of climate and environmental change, tropical rain forest ecology, and subsistence farming in sub-Saharan Africa. He has studied plants and environments in a diverse range of ecosystems from the tropics to the high Arctic.
Malcolm is a trustee of WWF-UK, the Universities and Colleges Admissions Service (UCAS), the British Council, and sits on the Board of the Institute for Apprenticeships & Technical Education. Previously, he has served as president of the British Ecological Society, a trustee of the Royal Botanic Gardens Kew, a council member of the National Trust, a council member of the Society of Biology, and as a deputy chair for a Research Excellence Framework panel.
Within Greater Manchester, Malcolm sits on the boards of Health Innovation Manchester, Oxford Road Corridor and Manchester Science Partnerships. He is also a member of the North West Business Leadership Team.
Professor Dame Nancy Rothwell
President and Vice Chancellor of The University of Manchester
Professor Dame Nancy Rothwelljoined the Victoria University of Manchester in 1987, became Professor of Physiology in 1994 and held an MRC Research Chair from 1998 to 2010. Concurrent with her Faculty posts she has also held University roles as Vice-President for Research (2004–2007) and as Deputy President and Deputy Vice-Chancellor (2007–2010).
She was elected Fellow of the Royal Society in June 2004 and made Dame Commander of the Order of the British Empire in June 2005 in recognition of her services to science.
Professor Rothwell became President and Vice-Chancellor in July 2010 – the first woman to lead The University of Manchester or either of its two predecessor institutions. She was the founding President of the Royal Society of Biology and has also served as a non-executive director of AstraZeneca. She is currently Co-Chair of the Prime Minister's Council for Science and Technology, a Deputy Lieutenant for Greater Manchester, Chair of Corridor Manchester Board, a member of the Greater Manchester Local Enterprise Partnership Board and a member of the Northern Powerhouse Partnership Board.
Professor Rothwell takes a strong and active interest in the public communication of science.
Sarah Price
Interim Chief Officer, Greater Manchester Health and Social Care Partnership
Dr Jeffrey Schryer
Chair of NHS Bury Clinical Commissioning Group (CCG)
Roger Spencer
Chief Executive, The Christie NHS Foundation Trust
Sarah Price
Interim Chief Officer, Greater Manchester Health and Social Care Partnership
Sarah came to Greater Manchester after nearly 30 years in public health and senior NHS roles in North London. It was devolution and the unique opportunities in Greater Manchester that made Sarah decide to move north.
Dr Jeffrey Schryer
Chair of NHS Bury Clinical Commissioning Group (CCG)
Dr. Schryer became the CCG Chair from 1st April 2018. He has been a GP for over 28 years. He qualified from Manchester University in 1986 and has a long standing interest in medical education including undergraduate and GP training.
In the past he has run the North Manchester GP Vocational Training Scheme and was previously an Associate Dean at Manchester Medical School, he has also worked in a prison providing primary care services.
He became Clinical Director for the CCG in October 2014, sitting on the CCG's Governing Body and taking a lead on mental health, dementia and primary care. He is also the GP Dementia Lead for the Strategic Clinical Network in Greater Manchester.
Roger Spencer
Chief Executive, The Christie NHS Foundation Trust
Roger was appointed Chief Executive at The Christie in March 2015, having previously worked as Interim Chief Executive and Chief Operating Officer.
Roger has managed significant service developments including satellite radiotherapy & chemotherapy centres across Greater Manchester, transforming delivery of Christie services to an outpatient model. He directed the establishment of Christie partnerships for pharmacy, pathology, specialist diagnostic services and private patients & our academic investment plan. Roger leads for Greater Manchester in the National Cancer Vanguard developing & testing new models of care. In 2016 Roger led the Trust to a CQC Outstanding rating and is in the top 15 chief executives ranked by the HSJ in 2017. Roger leads the Christie in delivering the first national Proton Therapy service in the UK, operational in 2018.
Roger holds an MBA, an honours degree in Nursing Studies, is a Registered Nurse and is an independent director of Southway Housing Trust.
Roger previously worked at Salford Royal, East Lancashire Hospitals & Greater Manchester SHA.
Eamonn Boylan
Chief Executive of the Greater Manchester Combined Authority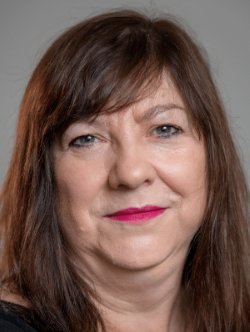 Joanne Roney
Chief Executive, Manchester City Council
John Stageman OBE
Chairman, Bionow
Eamonn Boylan
Chief Executive of the Greater Manchester Combined Authority
Eamonn Boylan was appointed Chief Executive of the Greater Manchester Combined Authority in January 2017.   Prior to that he was Chief Executive of Stockport MBC from 2011. While at Stockport Eamonn led the Council's £1 billion programme of investment in infrastructure and town centre regeneration.
Previous roles include Deputy Chief Executive of both the Homes and Communities Agency (responsible for all national regeneration programmes) and Manchester City Council where he led the Regeneration Division and helped shape Strategic Regeneration programmes across the City.
As the Chief Executive of the Greater Manchester Combined Authority, Eamonn chairs the Greater Manchester Wider Leadership Team and has responsibility for Policy & Strategy and a wide range of Greater Manchester services including Fire and Rescue, Waste, Transport, Economic Development and Planning. He also is jointly accountable for the Greater Manchester Strategic Plan for the transformation of Health and Social Care.
Joanne Roney
Chief Executive, Manchester City Council
Joanne has been the Chief Executive of Manchester City Council since April 2017, driving the Council through the fundamental changes to Health and Social Care.  She is lead Chief Executive for skills across Greater Manchester.
Before moving to Manchester, Joanne was previously Chief Executive of Wakefield Metropolitan Borough Council, where she held the top post from 2008.
Joanne's career started in local government as an apprentice with Birmingham City Council when she was 16.   She has a strong track record in transforming public services and delivering major regeneration initiatives such as the Hepworth Gallery Wakefield and Parkhill Housing in Sheffield.  She has extensive experience  in housing and local government having previously worked as Director of Housing at Kirklees Council and Executive Director with responsibility for housing, communities and adult care services at Sheffield City Council.  Joanne  is a Fellow of CIH and a regular contributor to Inside Housing.
Joanne is a Trustee of the We Love Manchester Emergency Fund, established in the wake of the Manchester Arena attack, to provide financial support to victims and families affected.
Joanne was awarded the OBE for services to local government in 2009.
John Stageman OBE
Chairman, Bionow
John  is  Chairman of Bionow Ltd, a member of the Biotechnology and Biological Sciences Research Council, a Board member of NWDA, Chairman of the HealthTech and Medicines Knowledge Transfer Network for the Technology Strategy Board (TSB) and an Honorary Professor in Life Sciences at the University of Manchester.
Dr Stageman started his career in ICI at Billingham working on large scale industrial biotechnology projects including Single Cell Protein and Biodegradable polymers from bacterial fermentation. He led the team that scaled up to the first large scale manufacturing process for Quorn. Moving into the Pharmaceutical business that became AstraZeneca, John was a constant champion of biotechnology and genomics leading new investments pharmacogenetics and recombinant protein development and pilot production. He was responsible for developing AstraZeneca's competitive biopharmaceutical strategy, leading to the acquisition of Cambridge Antibody Technology and of MedImmune. After a period in a transitional role as General Manager of MedImmune Cambridge, John returned to the North West as Vice President of UK Science Affairs, retiring from Astra Zeneca in 2011.