15 Mar 2021
New service to provide earlier support to young people in Manchester with an eating disorder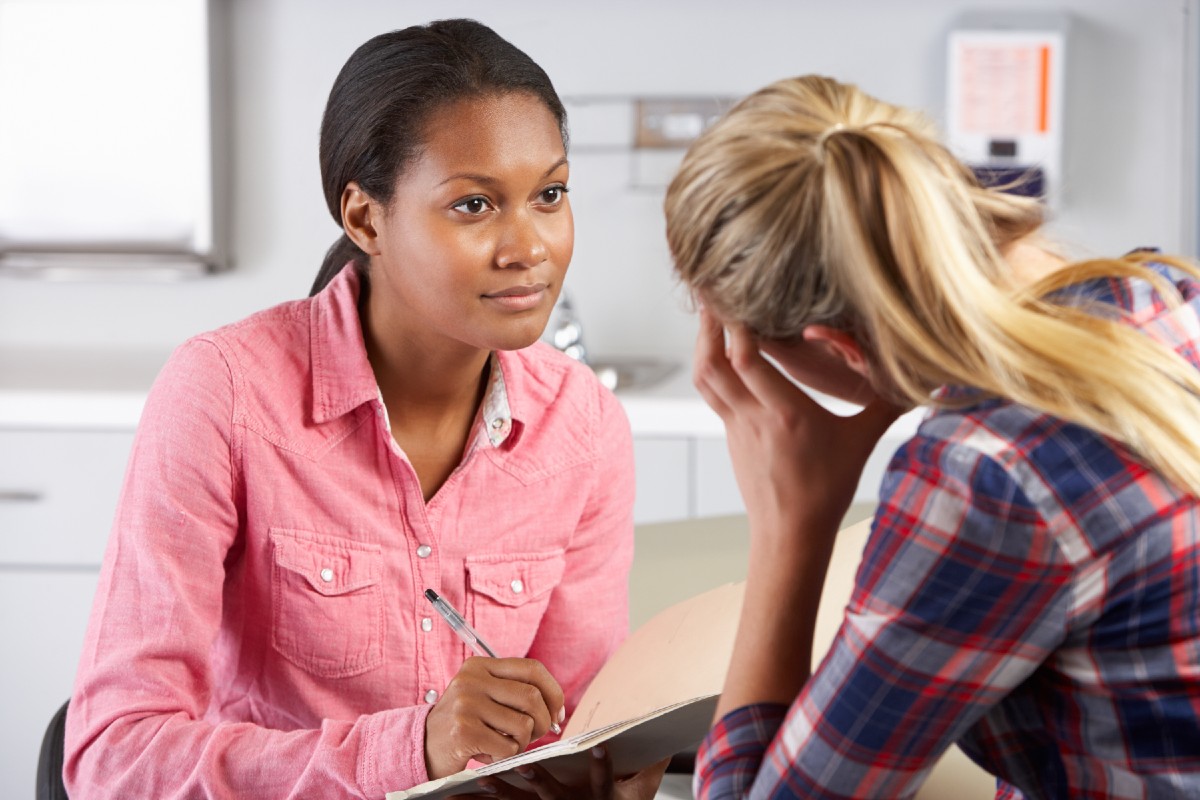 Young adults in Manchester with an eating disorder including anorexia, bulimia and binge-eating are set to receive rapid help with the launch of a new service.
Greater Manchester Mental Health NHS Foundation Trust (GMMH) is launching the new First Episode Rapid Early Intervention for Eating Disorders (FREED) service, an evidence-based early intervention model for eating disorders, tailored to the needs of young adults in Manchester. It is the second FREED service to launch in Greater Manchester by GMMH following the introduction of the service in Salford earlier this year.
Eating disorders cause serious physical and mental health problems which can last decades and cause significant disruption to the young adult and their family.
The expanded service will target care to those aged 18-25 who have been living with a condition for fewer than three years, to tackle problems before they escalate. Those coming forward who would benefit from treatment will be contacted within 48 hours and with treatment beginning as soon as two weeks later.
It is one of 18 new sites across the country and build on a successful model shown to help 16- to 25-year olds in London. Developed six years ago by South London and Maudsley NHS Foundation Trust and King's College London, FREED provides rapid access to high-quality care for people in the early stages of illness when treatment is most likely to be effective.
A two-year follow-up study on FREED, published in October last year, showed that patients who were treated for anorexia nervosa via FREED had better clinical outcomes including a reduced need for day/inpatient care, compared to patients that were treated via standard care pathways.
One person who has benefitted from FREED is George, who has shared how her eating disorder worsened as she moved to London on her own, aged 21. After persuasion from her family, George visited the GP who referred her to an eating disorders service delivering the FREED programme. Within two weeks, George was meeting with a psychologist for a Cognitive Behavioural Therapy (CBT) session. George was with the service for 18 months and recognises the service not only supported her to manage her eating disorder but also with other challenges she had to face: having surgery, changing jobs, moving homes and acclimatising to the new city.
George said: "My treatment was completely tailored to me and my lifestyle. After my treatment was finished, I left the programme so optimistic and grateful for everything they had given me. I am so glad that the FREED programme will be available to people in Manchester, so that they can benefit from this amazing, life-saving opportunity which I was so lucky and grateful to have."
The nationwide rollout of the early intervention programme furthers the commitment to the NHS Long Term Plan, to improve access to adult eating disorder services. This will see the NHS expanding the availability of early intervention services, increasing access and reducing waiting times to support improved clinical outcomes for young adults with eating disorders. NHS England and NHS Improvement has provided £630,000 in funding during 2020/21 to 18 new sites rolling out an early intervention service.
Ian Gill, Clinical lead/Clinical psychologist at Greater Manchester Mental Health NHS Foundation Trust, said: "Eating disorders can ruin the lives of young people so it's vital that we provide support as quickly as possible to prevent a devastating impact on our young adults.
"We're excited to be launching FREED and hope that with this new approach those in Manchester who are experiencing symptoms of an eating disorder will be able to access a rapid, evidence-based intervention before the condition disrupts their lives physically, socially, and emotionally."
Health Innovation Manchester, the organisation responsible for accelerating innovation into health and care in Greater Manchester, is supporting the national adoption of evidenced based models including FREED as part of the Academic Health Science Network.
Amanda Risino, Chief Operating Officer for Health Innovation Manchester and Academic Health Science Network Early Intervention in Eating Disorder National Programme Chair, said: "Early intervention in eating disorders is shown to lead to substantial improvements in clinical outcomes at a critical time of transition and development, and is highly acceptable to both patients and families. The AHSN Network, through our National Early Intervention in Eating Disorders Programme, will be supporting implementation at these 18 new sites, in addition to our work with all Eating Disorder services across England interested in adopting an early intervention model of care for this age group."
The service is also commissioned and funded by Manchester Health and Care Commissioning.
Ruth Thompson, GP and Clinical Lead for Mental Health, Manchester Health and Care Commissioning, said: "Eating Disorders can sometimes reflect deeper-seated issues. We very much welcome, and are delighted to support, this important service that will bring support and guidance to the young people who need it the most. It will allow them to address problems sooner, preventing them from becoming lifelong issues."
GMMH Eating Disorder Service will also be launching FREED in Heywood, Middleton and Rochdale in early 2021. The service is hopeful of FREED being available in the other areas of Greater Manchester where GMMH provides the service and commissioners have been very positive about this development.
For more details on FREED visit https://freedfromed.co.uk/