13 Jan 2021
New digital platform aims to reduce admin burden on midwives supporting pregnant smokers to quit in Greater Manchester
A new digital platform to support maternity teams in Greater Manchester to spend more time helping pregnant smokers to quit smoking and less time on time-consuming admin tasks has launched.
The platform digitises the Greater Manchester Smokefree Pregnancy programme pathway for specialist midwives and maternity support workers delivering care and support to individuals who need help to stop smoking.
Smoking in pregnancy exposes developing babies to carbon monoxide, a poisonous gas which significantly increases the risk of stillbirth, premature birth and cot death. Babies whose parents smoke are also more likely to be born seriously underweight, which can lead to developmental problems and poorer health in later life. They are also at greater risk of asthma and other serious illnesses that may need hospital treatment.
The Greater Manchester Smokefree Pregnancy programme has been supporting pregnant smokers to quit and increase the number of babies born smokefree since 2018.
As part of the programme, expectant parents are tested for carbon monoxide levels early in their pregnancy. This allows maternity staff to identify smokers, discuss the risks of carbon monoxide, educate them on the potential harm being done to their baby and provide specialist support to help them quit.
During the COVID-19 pandemic it has been essential to continue supporting pregnant smokers to quit and much of the programme engagement needed to move online, including virtual clinics and a digital approach to monitoring and supporting those on the programme.
Health Innovation Manchester (HInM) has worked with Greater Manchester Health and Social Care (GMHSC) Partnership to develop the digital platform to support specialist midwives working on the programme.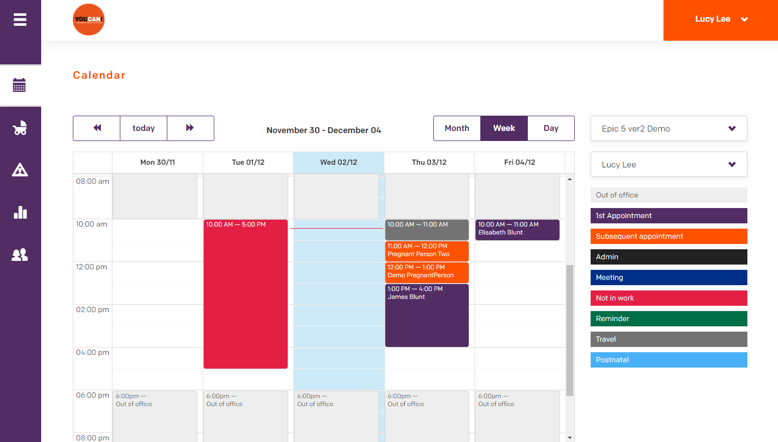 The platform digitises the pathway with the aim of reducing the amount of time spent inputting and collating data, creating more time for midwives to provide care. It is being used across Greater Manchester to enable the programme to standardise the collection of data, see the impact of the programme and identify opportunities to make improvements.
Individuals on the pathway have also been provided with carbon monoxide monitors which link to smartphones and allow them to complete screenings at home, rather than attending a clinic in person, with their readings being fed back to the specialist midwives to track their quit journey.
The digital platform also allows midwives to send motivational text messages and appointment reminders to support women on their quit journey. Pregnant smokers are also provided with specialist support to help them quit, including free nicotine replacement therapy to help them deal with cravings.
Eligible expectant parents who quit smoking successfully are offered shopping vouchers to help them prepare for the arrival of their new baby. This approach has proved successful with some of the most addicted smokers, offering one more reason to quit.
Jane Coyne, Strategic Lead for the Making Smoking History and Smokefree Pregnancy programme at GMHSC Partnership said: "This new digital platform is providing benefits to our maternity teams across Greater Manchester, releasing more time for them to care for individuals and increasing capacity. It is also allowing us to engage with more pregnant individuals and their partners, advise them about the dangers of smoking while pregnant and give them personalised support to quit."
Guy Lucchi, Digital Innovation Director at Health Innovation Manchester and Greater Manchester Health and Social Care Partnership, said: "During the COVID-19 pandemic, pregnant women have been identified as being at a higher risk from COVID-19 and smokers are often more susceptible to respiratory illnesses, so it has been essential to continue to provide this specialist support. By working with the system to identify the needs and co-design a digital solution, we are enabling this important service to continue to help people quit smoking while also reducing the administrative burden maternity teams have faced in the past."
Since the Greater Manchester Smokefree Pregnancy programme started in April 2018, an additional 510 babies have been born smokefree, with overall smoking prevalence in Greater Manchester currently at an all-time low of 16% (ONS, Annual Population Survey, July 2019)
The platform has been developed in partnership with digital transformation specialists Objectivity Ltd., who are our strategic partners in Greater Manchester for digital healthcare technologies. The application was developed using Mendix, a Low-Code platform, which accelerated the development.
Deepak Bangarpet, Client Principal at Objectivity Ltd. said: "We are pleased to co-create such digital solutions in partnership with HInM, which put the mother and child's health in the centre and with greater focus on prevention and wellbeing of its citizens. Productivity gains achieved from these digital solutions can be invested back into society for patient care."
Find out more about the digital platform.