14 Feb 2019
Supporting Translational Research: Translation Manchester Network Launch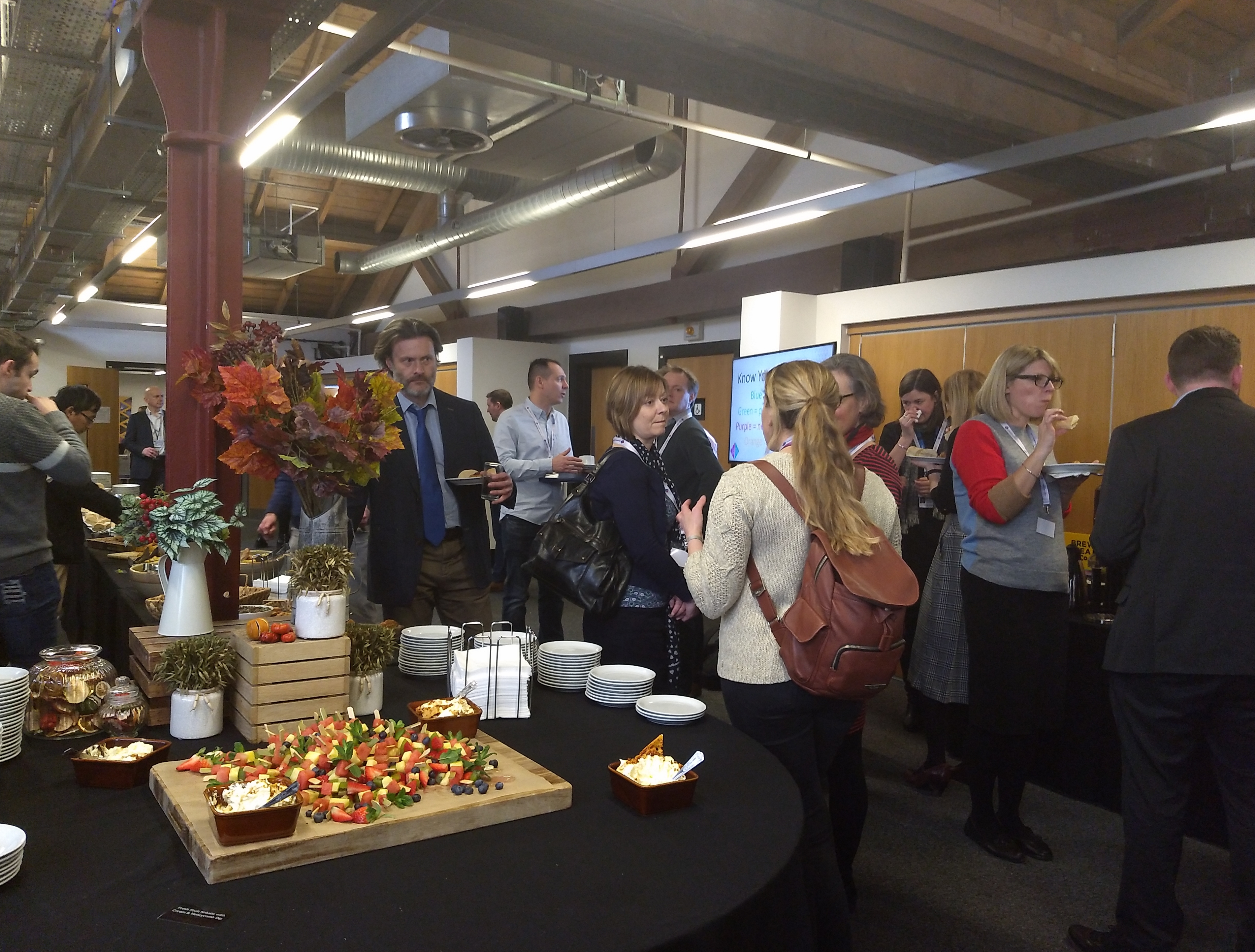 Researchers, clinicians and academics gathered in Manchester as a new initiative to help overcome the obstacles to conducting translational research officially launched.
Translational research is the process by which basic scientific research is "translated" into patient focused research and improved patient and population healthcare and wellbeing; it often informs and implements policy changes in the longer term.
Translation Manchester brings together a network of support facilities and expertise to make the pathway to translation quicker and easier.
Translational research relies on collaborations and multidisciplinary working, however, with a substantial number of groups and organisations existing to facilitate translational research in Manchester, finding the support needed at the right time can sometimes be tricky.
Translation Manchester has created a research network as a one-stop-shop for all tresearch support needs, spanning funding to biobanks, statistics to trial design.
As part of the official launch event, held at the Science and Industry Museum in Manchester on 12 February, members of the research network gathered to showcase the support they can offer.
The event also featured a welcome address and speech on the importance of Translational Research by Professor Graham Lord, Vice President and Dean of the Faculty of Biology, Medicine and Health, The University of Manchester.
He said: "With its devolved healthcare system and unique patent populations, Manchester is a unique environment to conduct research and work in partnerships to deliver real improvements to people's health.
"We already have major research infrastructure and a multitude of support systems for producing high quality research in Manchester.
"We now need a co-ordinated approach to successfully deliver research for patient benefit. Translation Manchester is bringing together or scientists, clinicians , support infrastructure and population in a way that maximises each aspects and translates into high impact research."
Professor of Translational Dermatology, Cath ONeill, spoke to delegates about her experiences of translational research in her talk "From molecule to medicine: commercialsation of research in dermatology" and how her research work is translational, focusing on new therapies for skin in health and disease, leading to the creation of two spin-out companies.
Professor of Resporatory Medicine Jacky Smith also spoke about her experiences in "Calming cough through translational studies" and developing a novel method for semi-automated cough detection.
Professor Nigel Hooper also introduced the Translation Manchester Network during the event before Professor Anne Barton spoke about the opportunities available from a BRC perspective.
Translational Research Facilitators Dr Laura Ajram and Dr Andrea Short also spoke about the support available through Translation Manchester including forging new connections and two translational funding schemes "Projects for Translation" and "Access to Expertise"
The event also include poster presentation competitions for PhD and MD students and postdoctoral researchers.
The PhD and MD competition was won by MT Khan, L Yang, A Chaudhary and CML West for "LncRNAs as radiosensitivity signatures in cancer"
The postdoctoral researcher competition was won by S Gago, NLD Overton, N Ben-Ghazzu, L Novak-Frazer, ND Read, DW Denning and P Bower for "Lung colonization by Aspergillus fumigatus is controlled yb ZNF77"
Members of the Translation Manchester network include:
Health Innovation Manchester
The University of Manchester Strategic Funding Team
The University of Manchester Faculty Research Governance
The University of Manchester Business Engagement
The University of Manchester Policy @ Manchester
The University of Manchester Research Impact
The University of Manchester Cleanroom Facility
Manchester Molecular Pathology Innovation Centre (MMPathIC)
Stoller Biomarker Discovery Centre
Diagnostics and Technology Accelerator (DiTA) – Manchester University NHS Foundation Trust
Rare Diseases, Manchester University NHS Foundation Trust
Research and Innovation, Manchester University NHS Foundation Trust
Biobank – Manchester University NHS Foundation Trust
The Manchester Cancer Research Centre (MCRC) Biobank
The Manchester Allergy, Respiratory and Thoracic Surgery (ManARTS) Biobank
Salford Bio repository – Northern Care Alliance NHS Group
Manchester Improving Medicine with Innovation and Technology (MIMIT)
Research Design Service North West (NIHR)
NIHR Manchester Biomedical Research Centre (BRC)
NIHR Manchester Clinical Research Facility (CRF)
Manchester Clinical Trials Unit
Manchester Institute for Collaborative Research on Ageing (MICRA)
Cell and Gene Therapy Catapult
Centre for Health Informatics
UMIP – The University of Manchester's agent for Intellectual Property commercialisation and technology transfer.
TRUSTECH
The Research Programme Managers' Network