09 Dec 2020
Rowena Burns to step down from Manchester Science Partnerships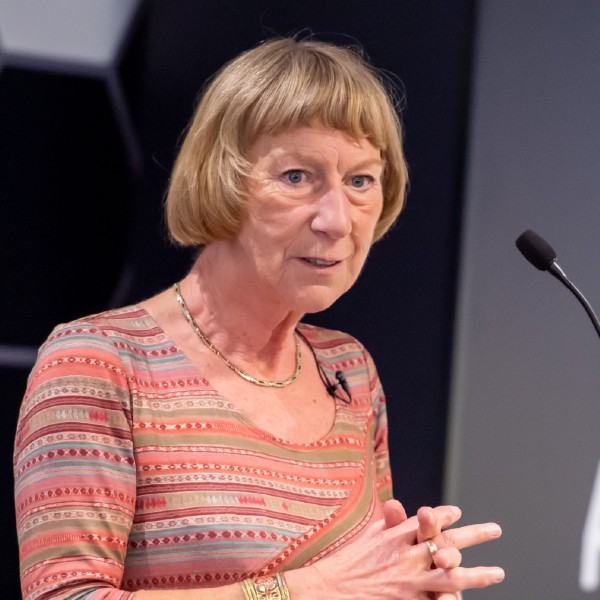 Rowena Burns is stepping down from her roles as chair of Manchester Science Partnerships and non-executive director at Bruntwood.
Rowena joined Bruntwood as chief operating officer in 2006 and from 2013 was instrumental in the rebirth of Manchester Science Partnerships – the strategic public, private, academic, clinical partnership organisation focussed on driving the growth of Manchester's knowledge economy, which includes Manchester City Council, University of Manchester, Manchester Metropolitan University, Manchester University NHS Foundation Trust, Salford City Council, Cheshire East Council and Bruntwood SciTech.
As chief executive and more latterly as chair of Manchester Science Partnerships, Rowena led the vision for the growth and expansion of Manchester Science Park and the establishment of the Citylabs campus in partnership with the Manchester University NHS Foundation Trust.
She also led the collaboration with the Trust and the University of Manchester which led to the decision by global diagnostics company QIAGEN to establish their new R&D hub – the Global Centre of Excellence for Precision Medicine at the campus.
This success sat alongside other work to support the economic development of the city region – including two years chairing Cityco, establishing the Oxford Road Corridor Enterprise Zone and CityVerve – the UK's only IoT smart city demonstrator.
Most recently, as CEO of Manchester Science Partnerships, Rowena was a founding partner in Health Innovation Manchester, a new county-wide partnership dedicated to accelerating the introduction of innovations which would help to transform the health of Greater Manchester's citizens. This initiative perfectly represents the motivations which have fuelled every part of Rowena's professional journey – a deep belief in the power of partnership, aligned to an ability to find common cause across organisational and institutional boundaries. Rowena is now Chair of Health Innovation Manchester and will continue to focus on driving the growth and success of the regional health economy.
Chris Oglesby, CEO of Bruntwood and executive chair at Bruntwood SciTech, will reassume his former role as chair, Manchester Science Partnerships.
Commenting on Rowena's departure, Chris said: "When Rowena joined Bruntwood it was with the ultimate aim that she would stay for three years before taking up non exec roles in the NHS. While she's done the latter, we also managed to keep her for much longer! This speaks to the profound impact she has had on both me, our businesses and Manchester. In assuming her role at Manchester Science Partnerships, she grasped the opportunity with both hands and built the foundations of what it has become today. As a member of the Manchester Oxford Road Corridor Executive Board, Rowena helped to shape the vision for what is now one of Europe's leading innovation districts and a globally recognised place of excellence. Her legacy at Bruntwood is equally transformative – her belief in partnership, collaboration, diversity and inclusion and community engagement. She can take credit for the fact that today we are a business led by a number of formidable female leaders. It's not a goodbye. She remains a valued colleague and will no doubt be a key partner going forward."
Rowena added: "The acquisition of the majority shareholding in Manchester Science Park took Bruntwood's long-standing commitment to adding value to our customers' lives and businesses to a new level, using our relationships with fellow shareholders and stakeholders to deepen understanding of the sectors in which our wonderful businesses worked, and creating new collaborative opportunities for growth. I completely fell in love with the brave entrepreneurs we support, and the amazing and important things they do. For me, this feels the right time to move on from Manchester Science Partnerships, but with my role at Health Innovation Manchester and my wider life in the city region, I don't feel I am moving far away at all!"