26 Jul 2019
Creating an environment for patient safety innovations: Greater Manchester and Eastern Cheshire Patient Safety Collaborative set out plans for 2019/20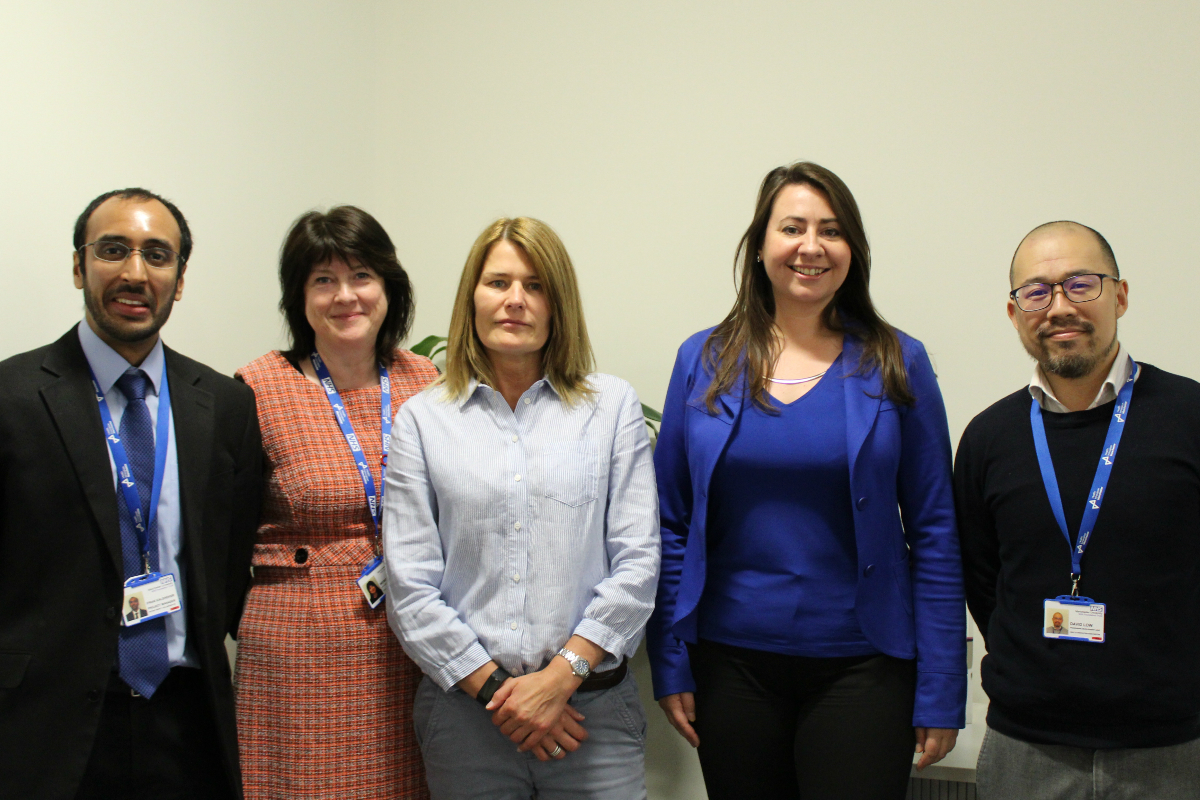 IMPROVING patient safety across the system and creating an environment where safety initiatives and ideas can be implemented are at the heart of Greater Manchester and Eastern Cheshire Patient Safety Collaborative's (PSC) plans for the coming year.
The PSC has released its Local Improvement Plan 2019/20 and set out its vision for improving patient safety across Greater Manchester and Eastern Cheshire.
As one of 15 Patient Safety Collaboratives (PSCs) in England, the team play an essential role in identifying and spreading safer care initiatives from within the NHS and industry, ensuring these are shared and implemented throughout the system.
The national PSC programme is funded and nationally coordinated by NHS Improvement, with the 15 regional PSCs organised and delivered locally by the AHSNs, including Health Innovation Manchester.
Jay Hamilton, Associate Director of Health & Implementation and Patient Safety Collaborative Lead, said: "Our aim is to create an environment where patients, carers and their families – as well as the teams delivering and supporting care – all feel that they can contribute to the production and design of innovations, initiatives and ideas and encourage a local learning system.
"Over the past year we have embarked on a series of activities, including learning events and quality improvement projects, to engage with our system and have worked with our national and local bodies and organisations to support delivery and spread of innovations.
"We are looking forward to building on this activity and delivering innovations in patient safety at pace and scale in our local system."
During 2019/20, the PSC will focus on four workstreams:
Maternity and Neonatal care – Work collaboratively across the system to collaborate on improvement initiatives in order to reduce avoidable harm. This work includes providing a local learning system to promote quality improvement projects. The PSC will also work with Health Innovation Manchester as part of the PReCePT project to reduce cerebral palsy in pre-term babies. Find out more here.
Deteriorating Patient – To reduce avoidable harm for patients who may be at risk of or experiencing physical deterioration in acute and community settings. This includes increasing the adoption of NEWS2 early warning score and improving access to quality improvement resources and training for the care home sector. Find out more here.
Adoption and Spread – Improve the safety and outcomes of patients by effectively sharing, spreading and adopting tested evidence-based practice, products & tools. Projects set for support include Emergency Laparotomy, COPD care and Emergency Department Checklist. Find out more here.
Medicines Safety – Work to improve support for patients to get the best from their medicines including community pharmacist support for patients leaving hospital and work to prevent prescribing errors.
The PSC have also recruited new members of the team to help deliver this vision.
The team now includes:
Jay Hamilton, Associate Director of Health & Implementation and Patient Safety Collaborative lead
Wendy Stobbs, Senior Programme Development Lead
Helene Belmans, Senior Programme Development Lead
David Low, Programme Development Lead
Ifran Kalsheker, Project Manager
Debby Gould, Clinical Lead, Maternity and Neonatal
Chantal Knight, Maternity Safety Lead (Greater Manchester and Eastern Cheshire Strategic Clinical Networks (SCN) and Health innovation Manchester.
Andy Fan, Project Support Officer
Click the link below to find out more about the PSC