08 Jul 2021
Nine new Greater Manchester research projects aiming to shed new light on neurological diseases receive MAHSC funding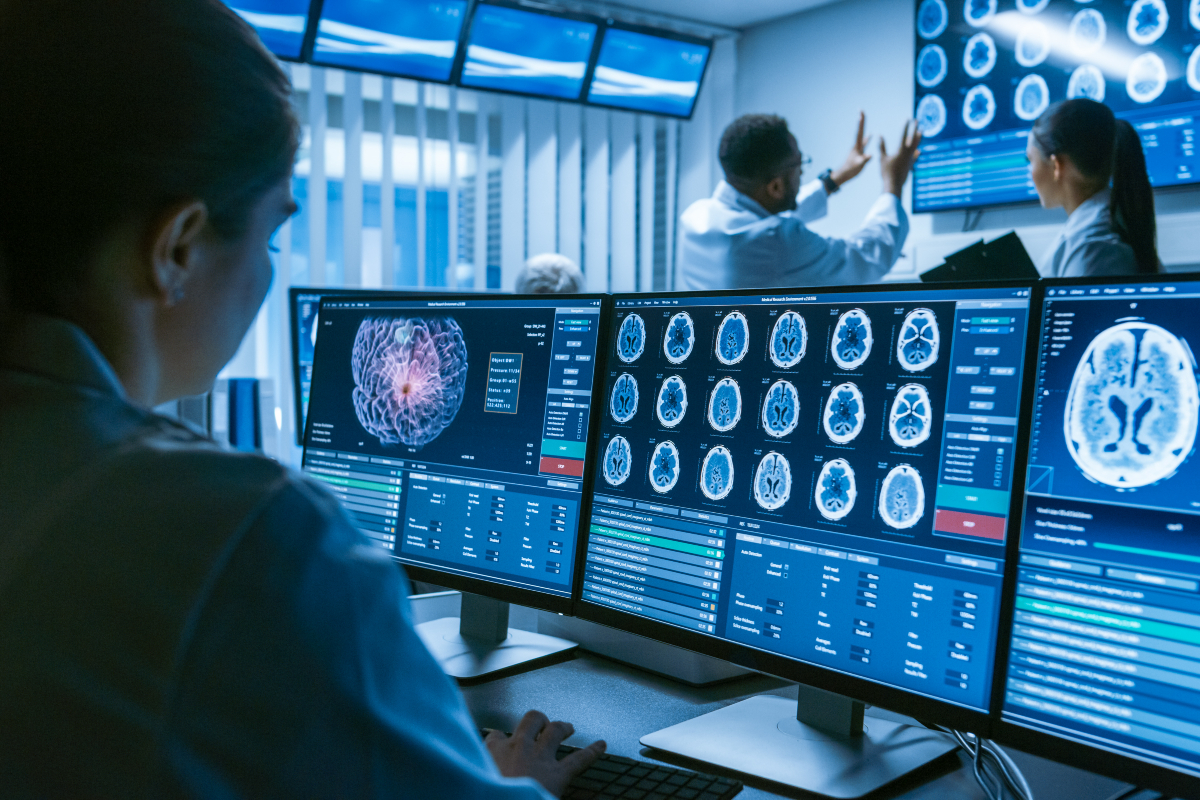 Nine new Greater Manchester research projects are aiming to shed new light on neurological diseases.
Health Innovation Manchester, through its Manchester Academic Health Science Centre (MAHSC) Neuroscience Research Domain, is funding the pilot neuroscience projects which will drive new and developing research collaborations. Altogether the projects will receive nearly £90,000, with four of them also supported by The University of Manchester's Division of Neuroscience and Experimental Psychology.
MAHSC's Neuroscience research domain is delivered by Salford Royal NHS Foundation Trust, part of the Northern Care Alliance NHS Group.
Domain clinical lead Professor Andrew King is Professor of Neurosurgery at The University of Manchester, Co-Director of the Geoffrey Jefferson Brain Research Centre and a Consultant Neurosurgeon at Salford Royal, part of the Northern Care Alliance NHS Group. He said: "One in six people lives with a neurological condition, which frequently have devastating effects. The purpose of these grants is to explore potential improvements in care and diagnosis for people after stroke, brain tumours and Parkinson's disease and to further our knowledge of sophisticated brain imaging techniques that could provide new insight into brain tumours and Alzheimer's disease."
Domain academic lead Professor Stuart Allan from The University of Manchester, who is also Co-Director of the Geoffrey Jefferson Brain Research Centre, said: "By supporting these pilot research projects, we are furthering collaboration between scientists and clinicians in our local universities and NHS Trusts for the benefit of patients. The projects build on existing expertise in Greater Manchester and the MAHSC Neuroscience Research Domain and have the potential to attract major grants from larger funding organisations and charities once developed. They also link to the key themes of the Geoffrey Jefferson Brain Research Centre."
Using electronic patient records to predict outcomes in haemorrhagic stroke
This study, led by Salford Royal, will examine ways to use the vast array of data in electronic patient records to predict outcomes in patients who have had a subarachnoid haemorrhage. It will bring together expert clinicians with machine learning specialists, data analysts, statisticians and hospital managers to work on creating a risk prediction model that could be used for stroke and other emergency neurological conditions.
Home-based training to manage impulse control behaviours in people with Parkinson's
Up to one in two people with Parkinson's who take dopaminergic medications can have problematic impulse control behaviours such as problem gambling, overeating and hypersexuality. This study will test computer-based home training designed to reduce impulsive and risky behaviours. It will involve colleagues from The Universities of Manchester and Southampton and Salford Royal NHS Foundation Trust.
High dimensional imaging of brain tumour microenvironments
Using a new Hyperion system that enables high dimensional imaging of the brain tumour environment in unprecedented detail, researchers from the Lydia Becker Institute at The University of Manchester will work with colleagues from the Geoffrey Jefferson Brain Research Centre to explore differences in the tumour microenvironment that govern the progression and recurrence of brain tumours.
Senescent cells in glioma
Glioblastoma is a fast-growing and aggressive brain tumour, with only three per cent of patients reaching five-year survival. This project by colleagues at The University of Manchester and Salford Royal will examine samples taken from tumours to see if markers of senescence and senescence-associated secretory phenotype are present and to investigate their effect on macrophages – a type of blood cell which can inhibit tumours.
Prenatal neurofibromatosis type 1 testing
Neurofibromatosis type 1 (NF1) is a genetic condition that causes tumours to grow along nerves and also has a high risk of autism spectrum disorder and attention deficit hyperactivity disorder. This University of Manchester project will extend the study of NF1 into prenatal period through fetal brain imaging in the third trimester of pregnancy, enabling earlier diagnosis and interventions.
Using MRI scanners to image specific brain molecules
Deuterium (an isotope of hydrogen) imaging is a new way to use standard MRI scanners to image specific molecules in the brain. Only a handful of groups worldwide are developing this very promising technology which could have an important role in Alzheimer's disease, brain tumours, stroke and neurodegenerative disease. The funding will support the purchase of a deuterium-tuned coil for the University of Manchester's preclinical MRI system, to be used in pilot studies with collaborators at the university and Salford Royal.
Automated stroke detection
This Manchester Metropolitan University pilot study will evaluate using smartwatches with integrated motion sensing to detect the typical arm weakness caused by stroke, which is a leading cause of death and disability. It's hoped that continuous monitoring around the clock could make diagnosis faster, enabling earlier treatment. This early stage will involve healthy participants with the potential to involve high-risk outpatients once the technology has been tested.
Glucose-sensitive MRI imaging to detect metabolic dysfunction in the brain
Abnormalities in glucose transport and metabolism can be seen in Alzheimer's disease, cerebral small vessel disease and stroke. This University of Manchester project will validate the use of glucose-sensitive MRI (GlucoCEST) to develop the technique and assess its accuracy. The technique could be both and advanced research tool to study the mechanism of metabolic disorders as well as a diagnostic, progrnostic and monitoring tool clinically.
Cognitive assessment of stroke
Around 30 per cent of all people admitted to hospital with stroke have unilateral hemispatial neglect – reduced awareness of stimuli on one side – and this can have a significant disabling impact. It usually results from damage to the brain's right hemisphere but work by a team at The University of Manchester suggests it also happens with damage to the left hemisphere but this is not as well identified by current diagnostic approaches. This study will pilot neuropsychological tests for both groups of stroke patients.