19 Feb 2019
How can we nurture an NHS Safety Culture: GMECPSC Learning System Event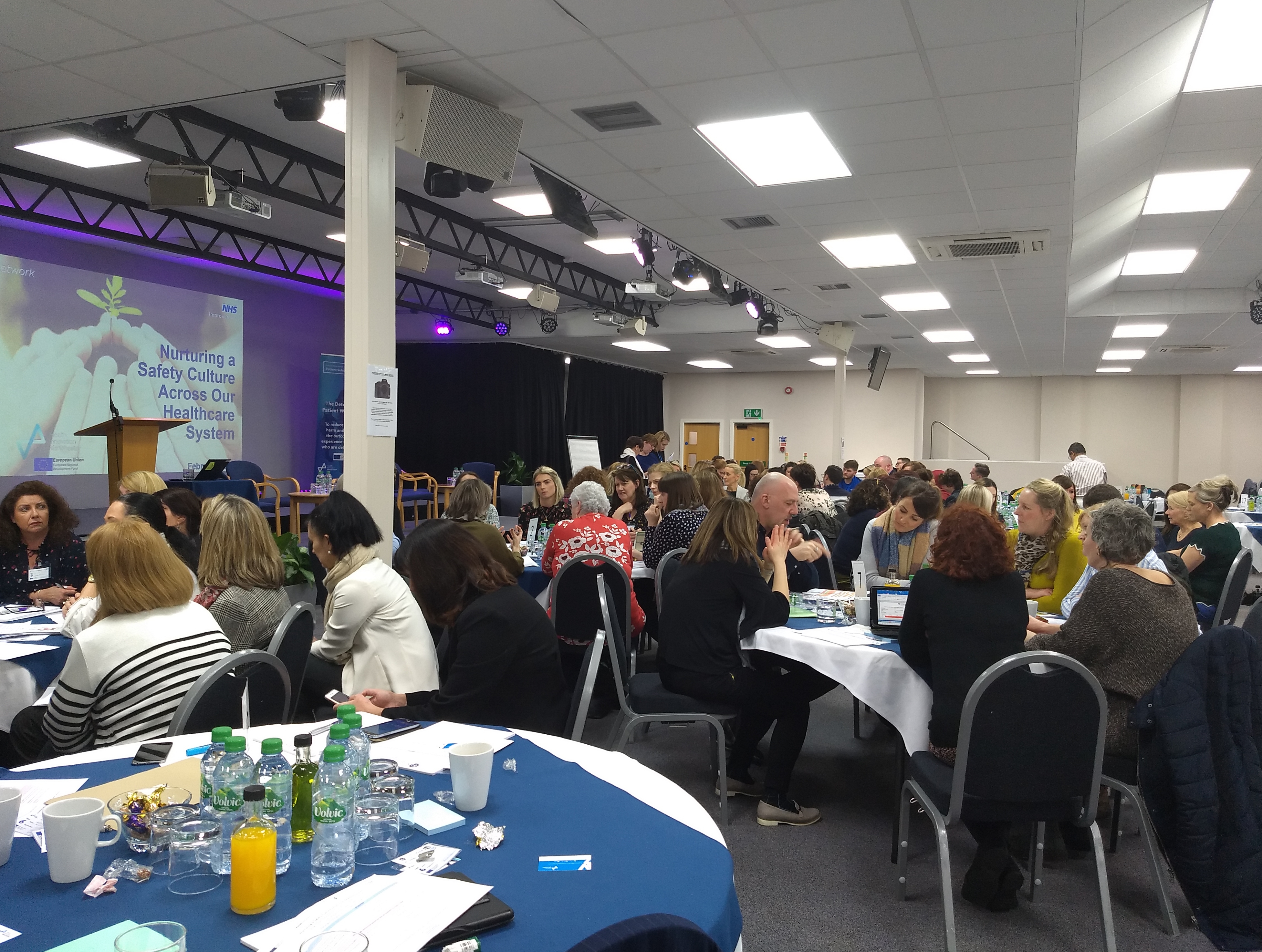 Perspectives from both patients and providers were shared with attendees who gathered together to discuss how we can nurture a safety culture across our health and social care system.
Greater Manchester & Eastern Cheshire Patient Safety Collaborative (GMEC PSC) held the learning system event on 7 February at King's House Conference Centre, Manchester.
Organisations and systems are increasingly focused on improving the safety of healthcare processes and techniques as a means of improving patient outcomes. This, in turn, has led to a greater recognition of the importance of the culture within the organisations and teams making quality improvements.
The event explored what we mean by a 'safety culture' and how we can enable individuals to work safely within a healthcare system, identify the principles inherent in a 'good' safety system, and showcase local examples of good practice as a means of stimulating discussion, debate and system change.
Speakers included patient Jen Gilroy-Cheetham, who shared her experience of healthcare and encouraged attendees to think about what patients need in order to feel safe, such as feeling listened to, knowing staff names and roles and understanding who was in charge of her care. Jen also highlighted the importance of the "little things" in her care, such as staff being attentive and understanding of a patients needs – down to something as small as a cup of tea.
Jen was followed by Suzette Woodward, National Clinical Director, Sign up to Safety Team, who took the audience through how we can help people work safely including:
Learn from when things go well as well as wrong
Understand the everyday in order to replicate and optimise
Urgently tackle a blame culture
Care for the people who work across health and social care
Sascha Wells, Maternity Improvement Advisor, NHS Improvement, gave the audience an understanding of safety culture from a provider perspective and how change was implemented at University Hospitals of Morecambe Bay NHS FT following a review into maternity care. Sascha argued that the voices of patients and families have to be at the centre of everything and how important it is to invest in teams compassionately.
Attendees also had the chance to browse an innovation showcase, featuring organisations and companies aiming to improve care for patients before round-table discussions to learn from each other.
The final speaker of the day was Peter Ledwith, Human Factors Programme Lead, AQuA, who explained the impact of human behaviour in healthcare and how understanding these factors is a key element of building a better patient safety system.
Debby Gould and Eva Bedford, Programme Leads, Greater Manchester and Eastern Cheshire Patient Safety Collaborative, said jointly: "The Greater Manchester and Eastern Cheshire Patient Safety Collaborative are dedicated to helping create the conditions that will enable healthcare organisations to nurture and develop a culture of safety.
"Thanks to our inspirational and thought-provoking speakers on the day, as well as the lively and engaging way our attendees engaged with the topic and discussions, we are now sharing innovations and collaborating across the system.
"Thank you to all our speakers and attendees for taking part in the day. We hope everyone enjoyed the event and we look forward to supporting all providers from across health and social care to develop a culture of safety."
Watch our event speakers discuss how we can nurture a safety culture in the NHS in this video:
Watch: AQuA's Peter Ledwith discusses Human Factors and Quality Improvement