30 Apr 2019
Hundreds of people benefit from implementation of wide-ranging health and care innovations across Greater Manchester
Health Innovation Manchester is working to spread innovation programmes designed to improve health outcomes for our citizens
Innovations include med-tech to spot life-threatening heart conditions, treatment to reduce the chance of cerebral palsy in pre-term babies and digital solutions to improve medicine safety for patients leaving hospital
Health Innovation Manchester is part of the AHSN Network, the key innovation arm of the NHS working to spread innovation at pace and scale across England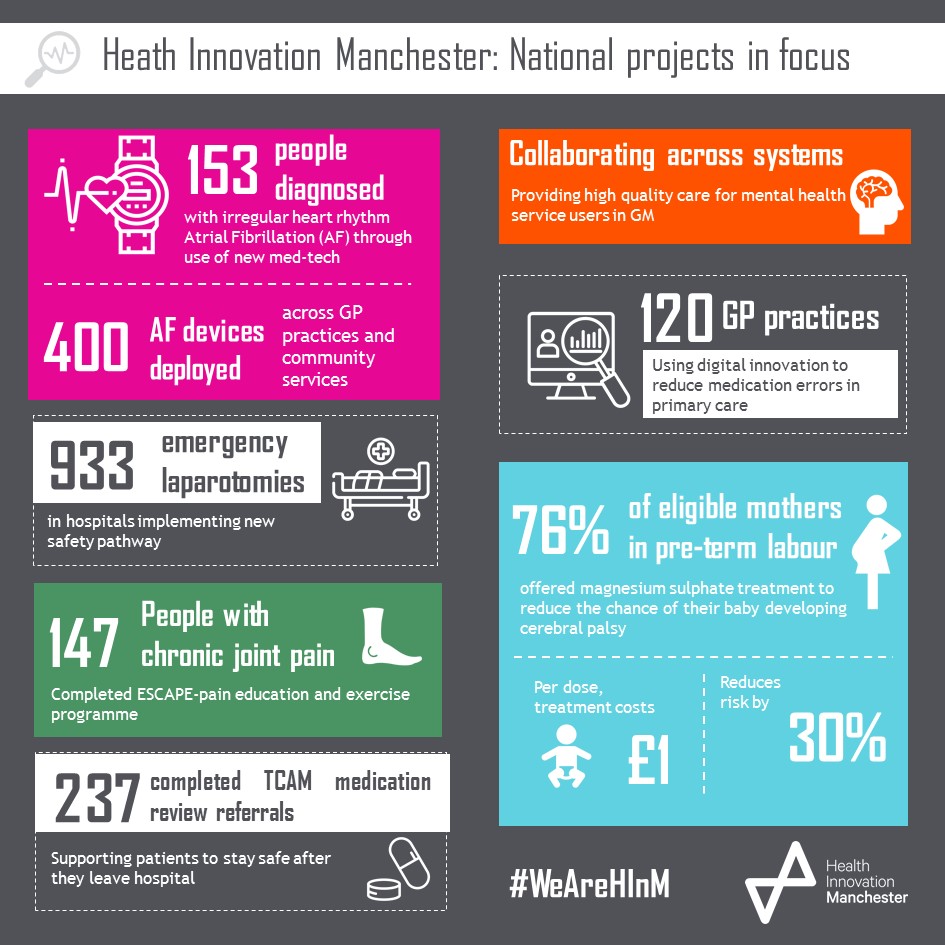 Hundreds of people have benefitted from innovative health and care projects across Greater Manchester and East Cheshire.
Over the past year, Health Innovation Manchester, the organisation responsible for accelerating proven innovation into the region's health and social care services at pace, has worked on several national innovation programmes designed to improve health outcomes for our residents.
The programmes, which include implementation of med-tech, surgical care pathways and digital solutions to improve medication safety, have been selected for spread by NHS England through Academic Health Science Networks, including Health Innovation Manchester.
Julie Halliwell, Associate Director Programmes & Performance at Health Innovation Manchester, said: "We work collaboratively with partners across the health and care system to bring new products and services into the NHS that will improve patient care, support people to live well and increase productivity for all.
"Hundreds of people have already benefitted from the adoption and spread of innovation programmes across Greater Manchester, including the introduction of new med-tech devices to detect life-threatening heart condition, a treatment to reduce cerebral palsy in pre-term babies and the implementation of digital solutions to improve medication safety for patients. These are just some of the innovations we are currently deploying into local services."
Detection of Atrial Fibrillation
The deployment of mobile ECG devices to local GPs, practice nurses and practice-based pharmacists, as well as members of the community, has seen 153 people in Greater Manchester and East Cheshire diagnosed with a life-threatening heart disorder known as Atrial Fibrillation (AF).
AF is the most common heart rhythm disorder and is a common contributing factor for stroke. In AF, the heart's upper chambers contract randomly and sometimes so fast that the heart muscle cannot relax properly between contractions. This reduces the heart's efficiency and performance.
The portable, credit card-sized device uses a person's fingertips to records the electrical activity of the heart and deliver a reading to a smartphone or tablet app in just 30 seconds. So far, the devices have been used at GP practices, community groups and even festivals to detect AF.
Health Innovation Manchester has deployed more than 400 devices across GP practices and community-based services over the last 12 months.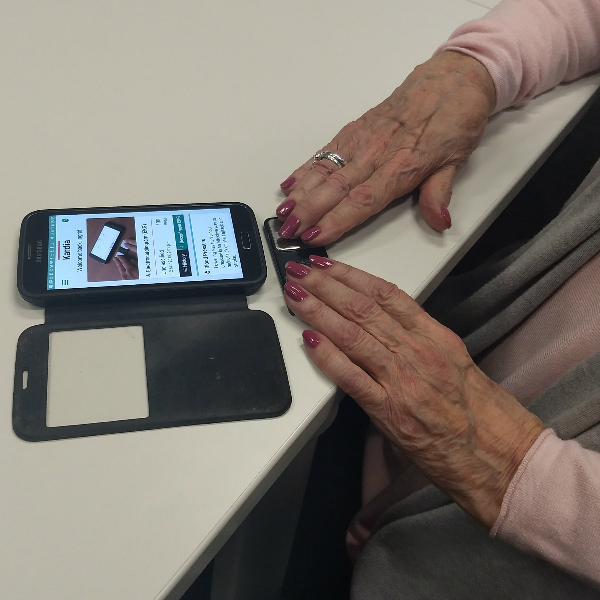 Protecting pre-term babies from cerebral palsy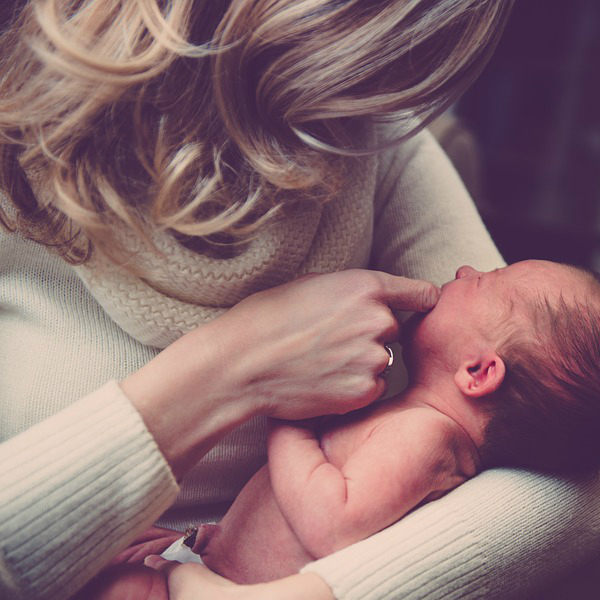 Through the national PReCePT programme, maternity units are offering eligible mothers in pre-term labour a treatment to reduce the chance of their baby developing cerebral palsy.
The magnesium sulphate treatment, which is given to mothers via an intravenous drip in their arm during the 24 hours before birth, has been proven to protect preterm babies' brains and reduces the risk of developing cerebral palsy by around 30 per cent, with no increased risks to the baby.
Since the launch of the programme, 76% of eligible mothers are now being offered the treatment in maternity units across Greater Manchester and Eastern Cheshire.
Reducing medication errors
More than 120 GP practices are now using a pharmacist-led digital intervention designed to reduce clinically important medication errors in primary care.
PINCER is an audit tool that searches the GP Practice computer system and identifies patients who are being prescribed medicines that are commonly and consistently associated with medication errors. This enables action to be taken to reduce the risk of these errors occurring.
In Greater Manchester, we are aiming to deliver the PINCER intervention through an innovation developed a team at the University of Manchester and implemented across the Salford locality, the SMASH Dashboard.
SMASH is innovative in that it updates daily on the GP practice records and so highlights any new medications prescribed that could increase risk of harm, enabling the pharmacist to alert the clinical team and review a patient's needs.
Our aim for this year is to enable all GP practices across Manchester to use the PINCER medicines safety tool through the SMASH platform, helping to sustainably improve patients' medications and safety
Pharmacy support helps patient stay safe after leaving hospital
Patients leaving hospital are now being offered extra support taking their prescribed medicines as part of a new digital health project designed to keep them safe from harm after a hospital stay.
The Transfers of Care Around Medicines (TCAM) electronic pharmacy referral system aims to help patients who need additional support taking their prescribed medicines following a hospital stay. This may be because their medicines have changed or they need a bit of help taking their medicines safely and effectively.
The new system provides information about a patient's stay at hospital, along with details of medications provided and prescribed, direct to their nominated local community pharmacy. This ensures that a person's prescription is up to date when collected and also allows the pharmacist an opportunity to arrange a consultation with the patient in order to review their medications and provide support to reduce avoidable harm following discharge.
Since the project launched in Salford in February this year, more than 350 patients have been included in the TCAM system, with 230 patients already completing a medication review with a pharmacist. Health Innovation Manchester are working to spread TCAM to more areas in Greater Manchester.
Supporting patients with chronic joint pain
A pioneering collaboration between healthcare professionals, leisure centres and physiotherapists has helped 147 people suffering with osteoarthritis to cope with chronic joint pain.
ESCAPE-Pain (Enabling Self-management and Coping with Arthritic Pain using Exercise) is a six-week rehabilitation programme for people with chronic joint pain which combines simple education, self-management and coping strategies with a personalised exercise regimen.
The programme, which has been described as "life-changing" by attendees, has shown a marked improvement in mobility and pain reduction as well as impacts on mood-based anxiety for those completing ESCAPE-pain.
Health Innovation Manchester provides funding to train those who deliver the ESCAPE-pain programme in local communities and for class venues. HInM supports the integration of this service into local pathways by facilitating partnership-working with potential referral sources. HInM also enables local ESCAPE-pain providers to develop sustainable services through supporting discussions with commissioners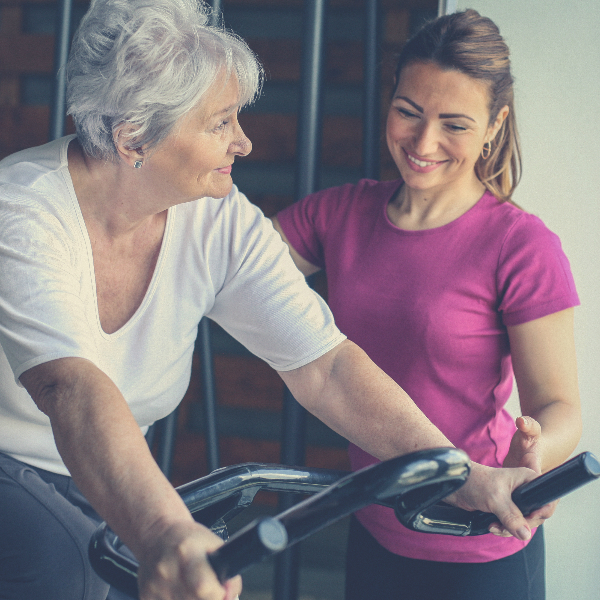 Improving standards of care in surgery
Health Innovation Manchester has also been dedicated to improving standards of care in the health and care sector.
More than 900 emergency laparotomies, a surgical procedure that is used for people with severe abdominal pain to find the cause of the problem and in many cases treat it, have been performed using a new surgical pathway.
Emergency Laparotomy a major surgical procedure, with 30,000 to 50,000 performed every year in the UK. However, around 15% of patients are reported to die within 30 days of surgery, rising to 24% for those over the age of 80.
The Emergency Laparotomy Collaborative care bundle seeks to reduce mortality rates and complications for patients undergoing the surgery while encouraging a culture of collaboration and embedding quality improvement skills.
Multi-agency, integrated crisis intervention teams supporting high intensity service users
NHS England has advocated the Serenity Integrated Mentoring (SIM) model to bring together integrated high quality mental health care and specialist police officers to help reduce the level of risk, impact and behavioural intensity displayed by a small number of mental health service users who are struggling with unhealthy crisis behaviours. Implementation of a service to meet this need gradually reduces avoidable demand on frontline crisis care teams.
The key components of an integrated service model to support this cohort have been identified such as co-production of a crisis response plans that is safer and more realistic. SIM is not in place in Greater Manchester and East Cheshire however Health Innovation Manchester are working with all localities to understand the models of integrated partnership working being developed to meet local strategies.
The aim is to learn about local models already in place which are achieving the desired outcomes for this cohort of individuals and how they are addressing the integrated approach identified as key by NHS England.
In 2018, the integrated place based services delivered in the Wigan locality have been assessed by NHS England as providing high quality care for high intensity users and equivalent to SIM.