06 Jun 2019
Four healthcare companies awarded a share of £165,000 through Health Innovation Manchester Momentum Fund to accelerate digital innovations
Health Innovation Manchester has awarded £165,000 to further develop four healthcare innovations and address population health changes. 
Businesses applied for up to £50,000 funding to accelerate their digital products or services through the Health Innovation Manchester's Momentum Fund.
The Momentum Fund has been established to support the adoption and spread of needs-led, evidence-based innovations into the healthcare system.
Successful innovations include an app to encourage effective tooth-brushing in children, a digital project that will manage the mental health of children in Greater Manchester, a device that can assess a patient's risk of severe disease in inflammatory bowel disease, and a digital personal care record app.
Health Innovation Manchester, the organisation responsible for accelerating proven innovation into Greater Manchester's health and social care services, has selected the winners of the Momentum Fund with the help of a panel of representatives from patients and partners.
The fund was established to support the introduction and adoption of needs-led, evidenced-based innovations into Greater Manchester's devolved healthcare system. Businesses applied for up to £50,000 through the Health Innovation Manchester Momentum Fund to help accelerate their innovations.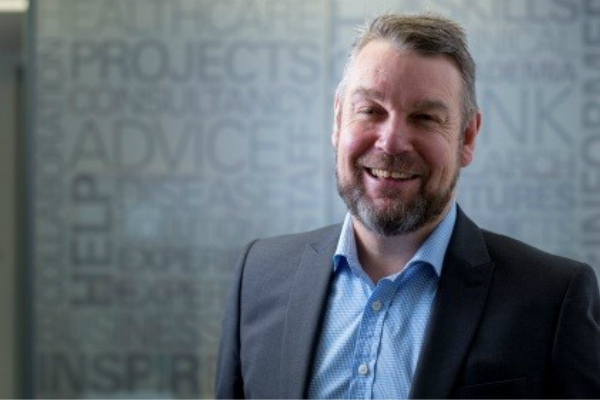 Richard Deed, Associate Director of Industry for Health Innovation Manchester, said: "This Momentum Fund call focused on the use of digital technologies in mental health and community care, and we were pleased to receive many high-quality applications. This made selecting the winners quite challenging but using a panel of relevant and commercially focused experts we were able to select a small number of diverse but successful applicants with whom we look forward to working with. As in previous rounds of innovation funds, we will be recording their impact on the local healthcare system."
Brush DJ Ltd received £40,000 for Brush DJ app
The Brush DJ app, created by Brush DJ Ltd, encourages users to brush their teeth for an effective length of time using music and aims to reduce the risk of decay.
The app is the only dental app currently in the NHS Digital Apps Library and endorsed by the British Dental Association. Brush DJ Ltd has been awarded £40,000 through the Momentum Fund to help adoption of the app in high-risk communities by working with children's centres.
Ben Underwood, Creator and Chief Executive of Brush DJ Ltd, said: "We were delighted to receive support from Health Innovation Manchester.  Tooth decay is a preventable disease, yet in Greater Manchester £6 million is spent every year extracting multiple decayed teeth in children every year. Seven of the ten localities are included in the 30 areas of poorest children's oral health in England.
"This project will see the innovative Brush DJ team linking in with Greater Manchester Health and Social Care Partnership and The University of Manchester to develop and evaluate a digital package to support adoption of the app in high risk communities.
"We know that around 40% of children did not see an NHS dentist last year. By working with children's centres in parts of the country where 50% of children start school with visible dental decay, Brush DJ will be actively reaching out to those most in need and supporting children, parents and carers to form healthy dental behaviours for life."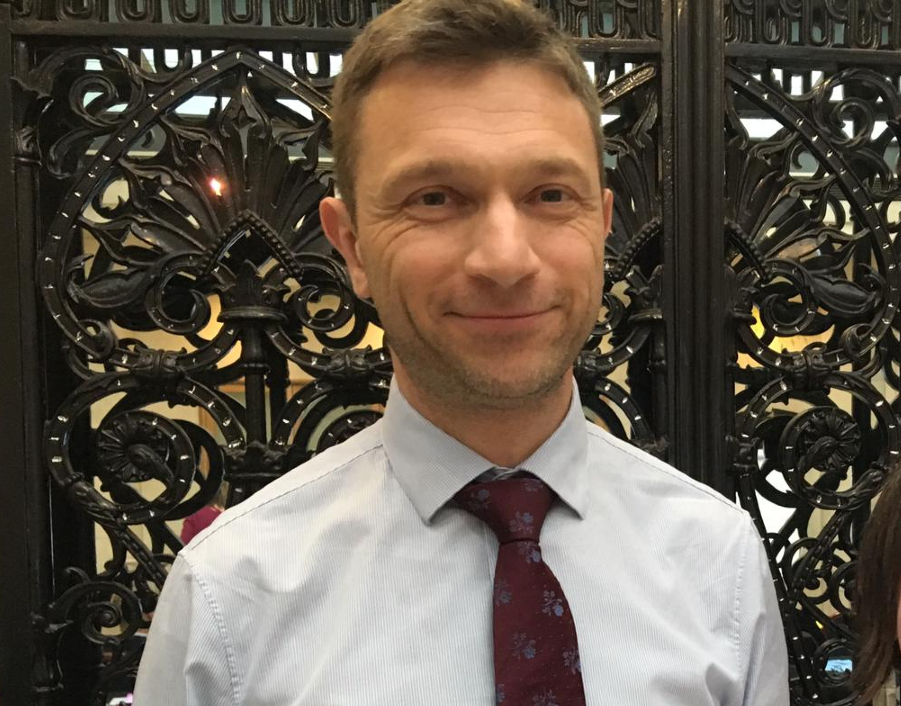 Lucid Group received £45,000 for their digital innovation, Anisys GO
Lucid Group Limited have been awarded funding through the Momentum Fund, receiving £45,000 for Anisys GO, which is a device that can rapidly establish a patient's risk of severe disease in inflammatory bowel disease (IBD). It is designed to help community practitioners by providing data currently only available in specialist centres.
Lucid Group's proposal is to investigate how digital outputs from Anisys GO wireless devices could improve care and support earlier intervention for patients.
Alistair Williamson, Managing Director at Lucid Innovation Group, said: "Momentum award support from Health Innovation Manchester is a significant boost to the adoption prospects of Lucid's Anisys GO system.
"Lucid is using the Momentum funding to work with clinicians and healthcare commissioners and develop more accessible, nationally consistent care pathways.  We'll be planning how Anisys GO could improve data sharing and outcomes for an under-reporting population that too often ends up prematurely in social care."
Rescon Ltd awarded £49,879 for Meaning Apps to Nurture Children (MANC)
Meaningful Apps to Nurture Children (MANC), a digital project designed by Rescon Ltd has won £49,879 of funding. MANC will integrate Rescon's award-winning Lincus system, which includes a self-reporting system for physical, mental and social wellbeing, to support mental early detection and prevention for Greater Manchester's children.
The funds will pay for the implementation of the project into two Greater Manchester schools, including the Lincus app and Lexplore reading assessment tools.
Tom Dawson, Founder and Clinical Director of Rescon Ltd (MANC/Lincus), said: "We were absolutely delighted to hear our partnership with CAMHS.Digital, and the Greater Manchester Mental Health NHS Foundation Trust was successful in receiving funding from the Health Innovation Network Manchester for our Meaningful Apps to Nurture Children (MANC) project.
"We will be deploying our Lincus digital app in Manchester schools, along with the Lexplore reading assessment tools to help nurture the mental and physical wellbeing of children.  This digital approach is intended to act as an early detection and prevention initiative to improve children's wellbeing and take the load off stretched children's mental health services whilst enhancing learning outcomes in schools."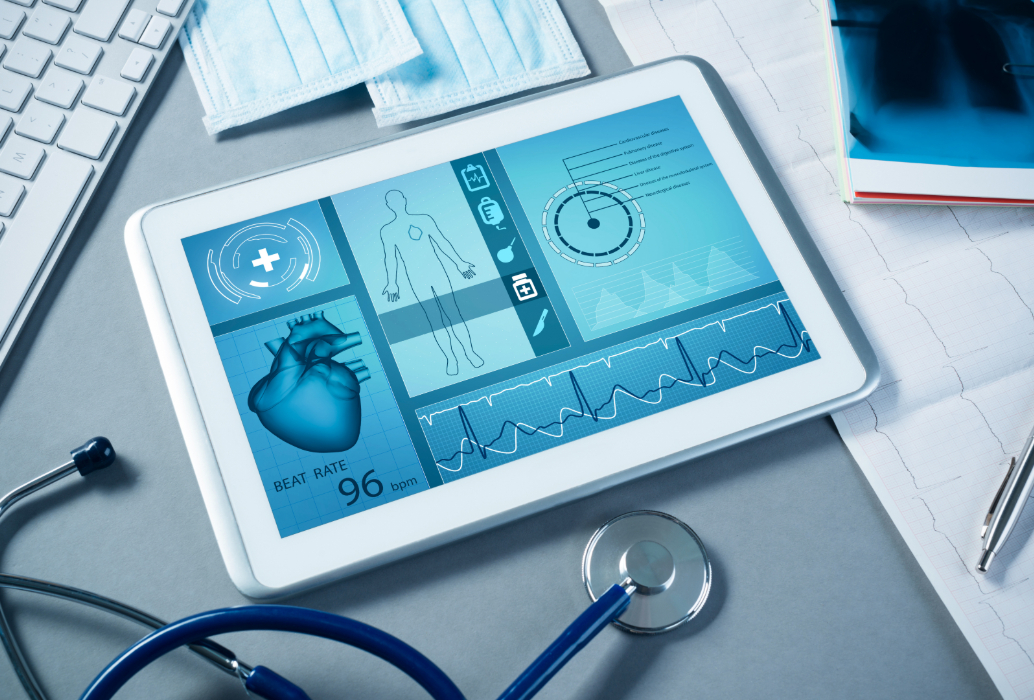 NHS Oldham CCG received £30,408 for MyVytalCare app
MyVytalCare is a comprehensive, personal care record app, hosted on the Health and Social Care Network (HSCN). NHS Oldham CCG have been awarded £30,408 through the Health Innovation Manchester Momentum Fund.
The app, piloted by NHS Oldham Clinical Commissioning Group (CCG), interfaces with GP systems and aims to save health and social care professionals time, effort and resources by empowering patients to take more control over their treatment and monitoring of their own conditions. It provides reminders for personal health checks and signposts to relevant actions to improve their health.
Public Experience Group played a key role in the selection process
As part of the selection process for the winners of the Health Innovation Manchester Momentum Fund, patients and members of the public were consulted and acted as members of the decision-makers panel.
The Public Experience Group (PEG) and public representatives were present for stages of the application project and were provided access to all application materials from each of the organisations.
Najma Khalid, a member of the public who sat on the panel of judges, said: "I was honoured and delighted to sit on the panel of interviewers for Health Innovation Manchester for the Momentum Fund. Personally, this was a great learning and development opportunity. It was also great to be part of a fair and interesting selection procedure and to meet others from the interview panel. I learnt so much from them and the amazing work they do. It was interesting to see the different funding applications, their passion and dedication to make a change.
"It is key that members of the public have a voice as those projects that are selected will eventually have an impact on the public and benefit them. As a member of the public and someone who works nationally with grass root communities and having an in-depth knowledge of communities, I fully understand our needs and can voice what I feel will and will not work. My views were heard, respected, taken on board and had a decisive impact on the final outcomes as I talked about how such projects could positively impact and benefit me, my family, my community and the wider public."