03 Apr 2019
Ambitious plans to revolutionise dementia care and early detection in Greater Manchester supported by those living with the condition
Greater Manchester is aiming to be the best place to live for people with dementia in the world, with Health Innovation Manchester, Greater Manchester Health and Social Care Partnership and the Dementia Industry Group working together to improve care.
Alan Mills, from Rochdale, was diagnosed with early onset Alzheimer's and believes raising awareness of dementia and sharing patient stories is vital in improving care
Greater Manchester is working on a new pathway which aims to raise awareness of dementia and detect early symptoms so people can get a diagnosis and access to support sooner
Ambitious plans to raise awareness of dementia and improve care for people within Greater Manchester are being supported by those living with dementia.
In 2018, leaders from Health Innovation Manchester and Greater Manchester Health and Social Care Partnership signed a partnership agreement with the Dementia Industry Group, which is made up of representatives from the UK's pharma industry and Alzheimer's Research UK.
A year on from the agreement, which is thought to be the first of its kind in the UK, Greater Manchester is working on a new dementia pathway which aims to raise awareness of dementia and detect the early symptoms so people can get a diagnosis and access to support sooner.
Alan Mills, from Rochdale, was diagnosed with early onset Alzheimer's four years ago and said he supports the idea of raising awareness in Greater Manchester.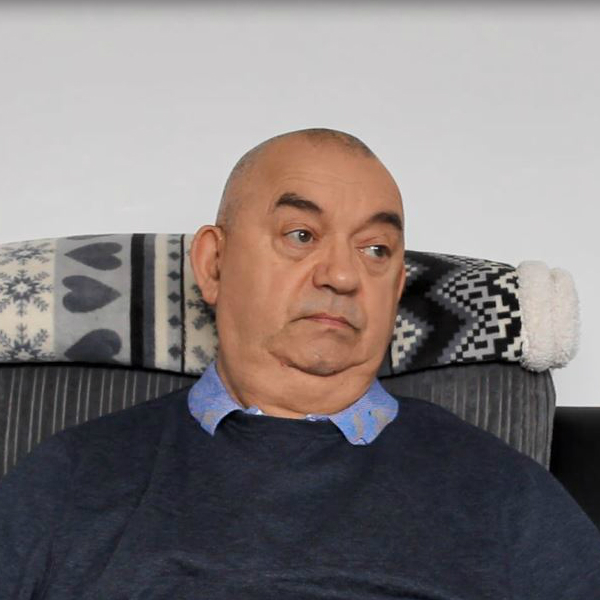 The 66-year-old said: "I noticed something was different when I couldn't remember things I'd always known. But it was more than that I couldn't remember them, things had just disappeared and it didn't matter how hard I tried to remember them, they just didn't come back.
"I'd heard that swimming was good for your health and wanted to give it a go. I got down to the pool, even remembered a coin for the locker, and got into the water. But once I was in I couldn't remember how to swim at all. I stayed in the water for 10 minutes, just to save embarrassment, before I left. And I've not been swimming since."
He added that he can no longer remember how to tie a tie, despite wearing one all of his working life, and has experienced issues with his speech.
"I went to the doctors and the memory clinic before a specialist diagnosed early onset Alzheimer's and they gave me five to seven years" Alan continued.
"When I was diagnosed I didn't believe it and I didn't know how to act or what to do next. I tried to take it calmly but I felt the same as everyone else does when you're given a terminal diagnosis – why me?"
Alan added that he wants to see those diagnosed with dementia given support and help to ensure the best possible experience as soon as they are diagnosed. This includes providing more education to the public about spotting the signs of dementia and using stories like his to explain what it is like to live with dementia.
He continued: "I'd like to see dementia discussed on the television as much as cancer is. People don't understand enough what dementia is – they compare it to forgetfulness or short-term memory loss.
"I think it's important that that people with dementia are given a voice and are able to share their experiences to help raise awareness and educate the public."
Dementia is one of the greatest health challenges facing Greater Manchester. It is estimated that there are currently more than 30,000 people living with dementia in Greater Manchester and the city region spends £270 million a year treating and caring for people with the dementia.
People with dementia experience continued decline in how the brain functions and are likely to experience a range of symptoms including memory loss, difficulty carrying out daily tasks, changeable moods and unpredictable behaviour.
As part of its Dementia United strategy, the city region has an ambition to be the best place for people to live with dementia in the world.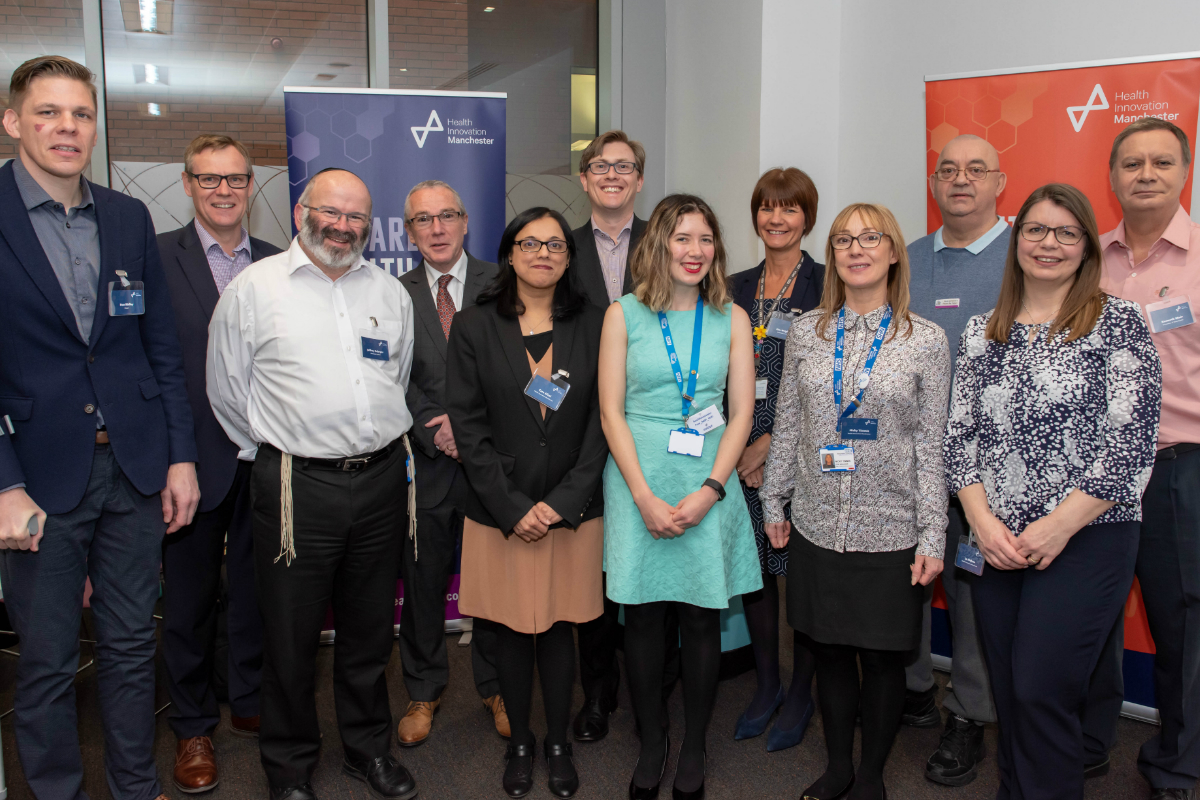 Greater Manchester's partnership with industry is focused on finding the best care and treatment options for people with dementia, as well as identifying people who are at risk of developing the disease.
It involves looking at ensuring medication is prescribed correctly and developing new treatments whilst also preparing the system in Greater Manchester to respond quickly when these new treatments become available. The partnership is also exploring how Greater Manchester can maximise the benefits of new technologies and digital innovations can improve people's quality of life.
Representatives from Health Innovation Manchester, Greater Manchester Health and Social Care Partnership and the Dementia Industry Group met this week at a summit to discuss plans for a new Dementia Early Detection and Diagnostic Framework. The new framework aims to create a seamless patient journey though the system, from awareness raising and detection through to diagnosis and management, where people are empowered to spot the early signs of the disease and seek support.
Professor Ben Bridgewater, Chief Executive of Health Innovation Manchester, said: "As Alan's story shows, living with dementia can be distressing for the individual and their family or carers. It is crucial that we raise awareness of dementia so more people can spot the early symptoms while we work across the system and with industry to find better treatments and ways to provide better care."
Warren Heppolette, Executive lead for strategy & system development, Greater Manchester Health and Social Care Partnership, said: "We have ambitions to revolutionise the experiences of people affected by dementia and make Greater Manchester the best place in the world for people with dementia and carers to live. Through improved integration and collaboration with organisations, industry and our patient partners we are making progress towards this aim and helping to transform the lives of those affected by dementia both now and in the future."
Harry Brady, Chair of the Dementia Industry Group and Director, Policy and Communications, for pharmaceutical company MSD, said:  "Our understanding of the science behind dementia is evolving, pointing to new ways of detecting and treating dementia that might be able to change the course of the disease in the future. We are proud to be partnering with Health Innovation Manchester and the Greater Manchester network to maximise the impact of current and future medicines on the lives of patients and their families. Greater Manchester is ideally placed to take these ambitions forward thanks to its uniquely devolved health and care system, strong digital assets and research capability.  People are looking closely at what is going on in Greater Manchester and we hope our work can be used as blueprint for other areas to follow in the future in order to improve dementia care. "
Watch a slideshow of images from the Dementia Early Detection and Diagnostics Framework summit