30 Jan 2020
A vision for Greater Manchester – transforming health through industry collaboration with Novartis
From the industrial revolution to its musical heritage, Manchester is a city world renowned for its collaborative and progressive attitude.
In 2014, Manchester set out on a devolution journey that granted the local healthcare system greater freedom and flexibility to make choices around how to deliver healthcare to its 2.8 million local residents. Greater Manchester's devolved powers, combined with a first-of-its-kind 'Memorandum of Understanding' (MoU) between Health Innovation Manchester (HInM) and the pharmaceutical industry, has created a unique health ecosystem reliant on strong partnerships, close collaboration and shared learnings – all with greater visibility of the challenges and healthcare needs of its local citizens.
Greater Manchester has provided a valuable environment for collaboration – inviting innovative companies, such as Novartis UK, to collaborate with local health services to improve health, create a sustainable healthcare system, address challenges within the system and unlock the region's economic potential.
"Greater Manchester is in prime position to collaborate, co-develop and accelerate innovative solutions to solve some of the city region's more complex and chronic health needs," said Fiona Bride, Head of Market Access Strategy, Novartis UK.
"We're proud to have been involved in extensive joint working and research projects within Greater Manchester, through which we hope to support innovation and transformation leadership to deliver integrated sustainable healthcare solutions in the region."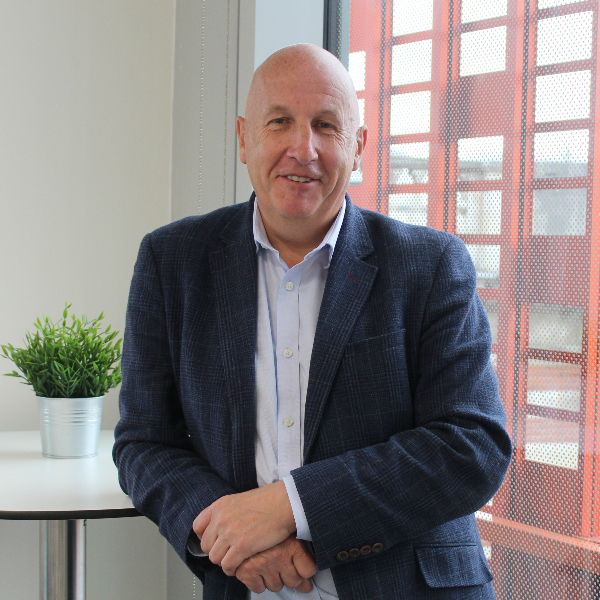 "The benefits of devolution, combined with the strength of our commercial life sciences sector and assets in health-tech, data analysis and healthcare put us in a fantastic position to foster partnerships with global players such as Novartis," said Professor Ben Bridgewater, Chief Executive, Health Innovation Manchester.
"Our partnership with the ABPI is changing the way the NHS engages with the pharmaceutical industry. Through our strategic alliance with pharmaceutical companies, such as Novartis, we hope to realise our city-region vision – to become the safest and most effective place in the world to receive medicines."
Since 2015, Novartis UK have collaborated on joint working agreements with local health services in Greater Manchester. The company has been involved in partnerships, including digital accelerators, service transformation partnership and knowledge transfer exchanges. Details of some of the partnerships have been summarised below.
The Greater Manchester Future of Health Challenge
A 12-week accelerator programme providing unique opportunities for 14 health-tech entrepreneurs to work alongside the health and care sector in Greater Manchester as well as innovative companies such as Novartis UK, Push Doctor, MediaCityUK and Google, to create and accelerate pioneering digital and data technology that will help improve people's lives through purpose-driven innovation.
Developmental projects in the programme range from advanced visualisation software and tools to help improve cognition, to home-based care systems that support elderly independent living and a remote thermometer which requires no contact with the patient
Lara Mott, CEO and Co-founder at Improve Well, a platform that empowers staff to communicate their ideas for improving care directly to senior management, said: "The accelerator has been invaluable, delivering a programme of masterclasses which has accelerated every single aspect of my business."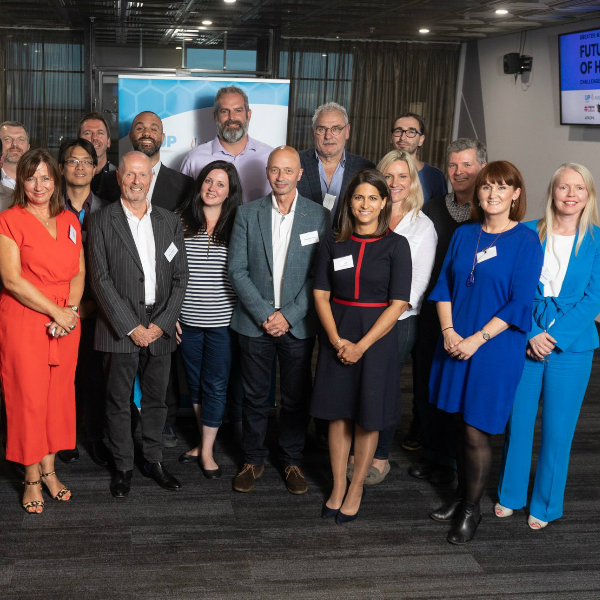 Manchester Royal Eye Hospital Collaboration
Novartis continue to invest in science as well as in strategic alliances to help ensure patients have access to screening, diagnosis, and treatment. Trafford Macular Treatment Centre opened its doors at the beginning of November and welcomed its first patients to the newly refurbished centre, based at Trafford General Hospital, part of Manchester University Hospital NHS Foundation Trust.
The purpose-built specialist centre replaces the mobile macular unit which was sited at the trust through a previous Novartis collaboration in 2015 and provides regular follow up and treatment for age-related macular degeneration (AMD), sometimes up every to four to six weeks. It allows patients to benefit from appropriate care, timely appointments and efficient patient journeys during their clinic appointment, closer to home.
One of the first patients to the newly refurbished sight-saving centre has been using the service in Trafford since January 2016.  She said: "I've been having treatment for more than four years, initially treated at Manchester Royal Eye Hospital in central Manchester. I've been a patient at Trafford since 2016, and I find the service much easier to access and much more convenient. I have to come in quite frequently – every six weeks and before moving my appointments to Trafford, it would take up my entire day with travel, but here, I am in and out and the staff are lovely."
Christie Hospital Breast Analytics Partnership
Significant medical advances have contributed to breast cancer survival in the UK doubling in the last 40 years. Despite this, breast cancer remains the most common cancer in the UK, with around 55,000 women diagnosed each year, that's 150 women every day. Nearly a third of women diagnosed with earlier stages of breast cancer will eventually develop advanced disease.
Over the course of 20 months, Novartis UK has collaborated with the Christie Hospital, Manchester, and technology firm, IQVIA, using data analysis technology to gain greater understanding of access to local services for patients with secondary breast cancer. This has led to the development of a Consultant-led Pharmacist-delivered new clinic service.
"The collaboration to appoint a pharmacist to run telephone and outpatient clinics in oral therapy delivery has already been shown to improve access, patient experience and information exchange. The model has garnered significant interest at national meetings and the role is now considered vital for integrated out-patient delivery of complex oral therapies", said Sacha J Howell FRCP PhD, Senior Lecturer and Honorary Consultant in Medical Oncology, The University of Manchester, Oglesby Cancer Research Centre, Manchester.
"There is a lot to be learnt from the work being done in Greater Manchester. It clearly illustrates what is achievable when the NHS and companies work together, and create an environment that allows businesses to innovate and solve some of the most challenging healthcare issues in today's society," said Haseeb Ahmad, Managing Director and Country President, Novartis UK.
"We're excited by what we've achieved working alongside Greater Manchester, and look forward to continuing to collaborate, and re-imagine health services and access for patients in the area."